The Best Hair Claws on Amazon!
You can ask my girl cousins, I've worn hair claws for a long time!
When these 90s hair trends came back, I already had a few of them in my staple. Claws have always been a simple and effortless way to get my thick hair out of my face. Effortless being the key word here — the lackadaisical spirit in me has never been good at styling my hair, especially in the hot months out of the year.
So basically I've been on this train for utilitarian purposes, not to be chic. Annnd because ponytails and tight buns give me migraines.
Ever since these hairstyles have become popular, the selection for these items are huge! How could you not love all the shapes, colors and sizes out there?! Even if you don't think you're a hair accessory kind of woman, I'm sure you'll see find one that peaks your interest. Whether you are a minimalist or a maximalist, there's something for everyone.
Here is a list of some of my favs and some that I am dreaming about getting, but I saved the best one for last!
The Classic Black Claw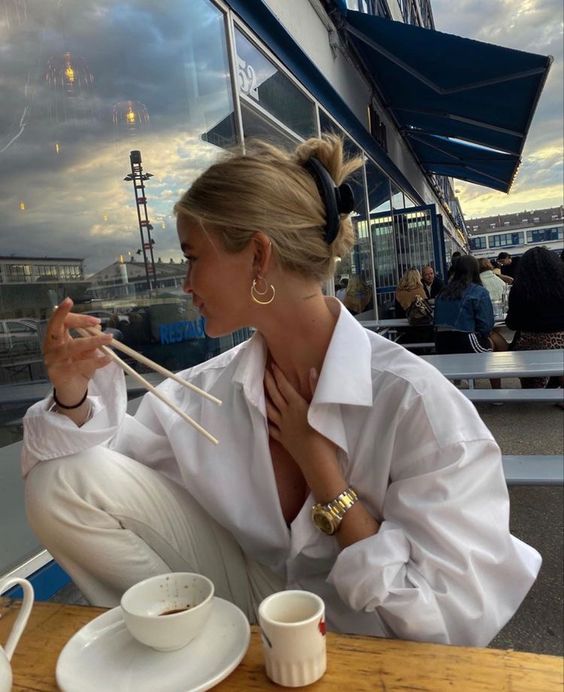 Black goes with everything, that's why this one is an essential.
Tortoise Style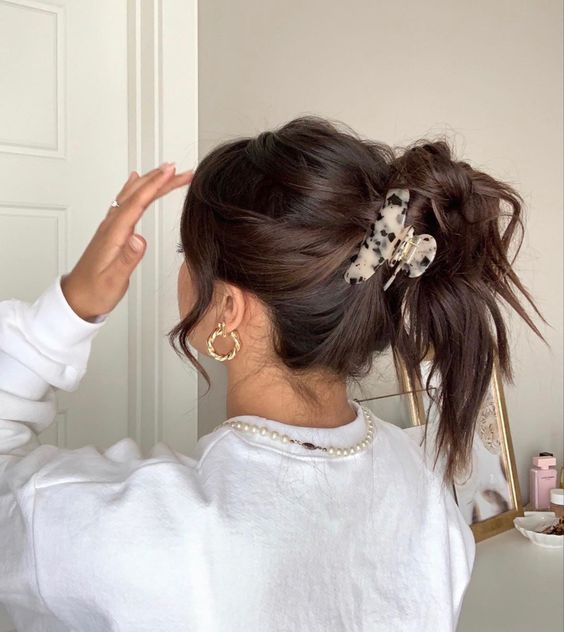 Tortoise anything is always a chic idea.
Bedazzled Claw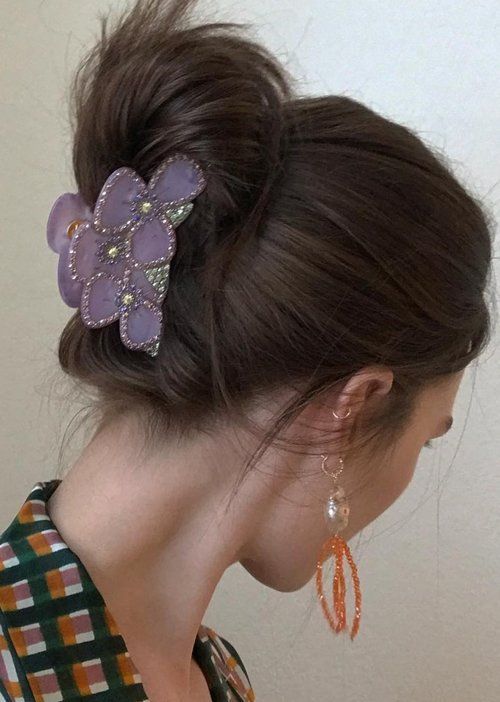 Never thought I would consider this, but it's a good way to amp up an outfit.
Jumbo Hair Claw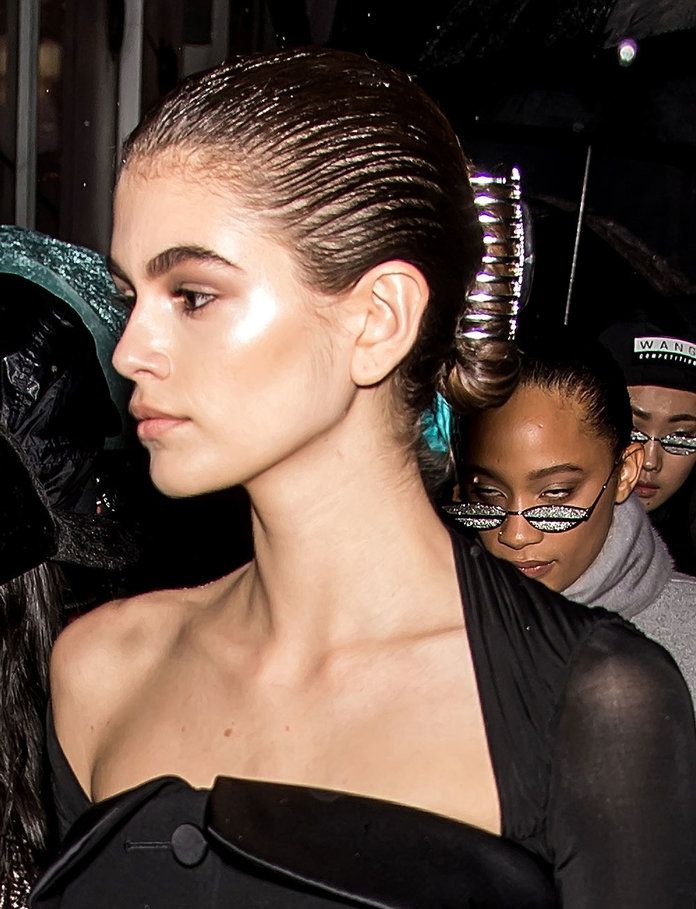 For those with long hair, these have a nice grip.
Mini Claw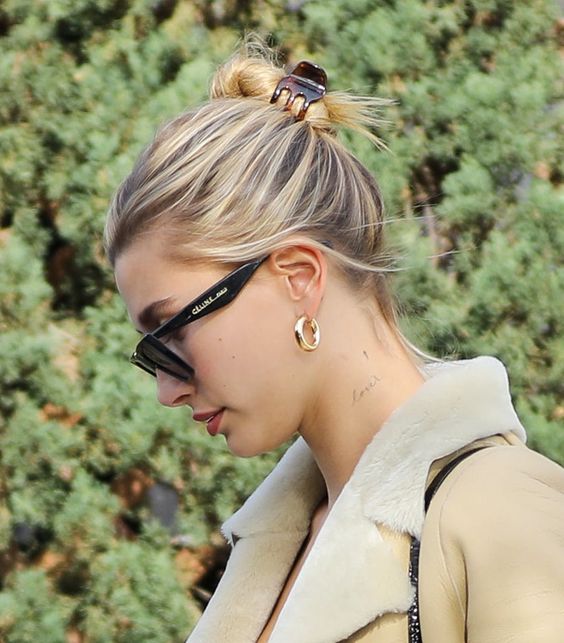 Hailey perfectly wearing another trend. These mini clips are great for those with short hair.
Minimalist Metal Clip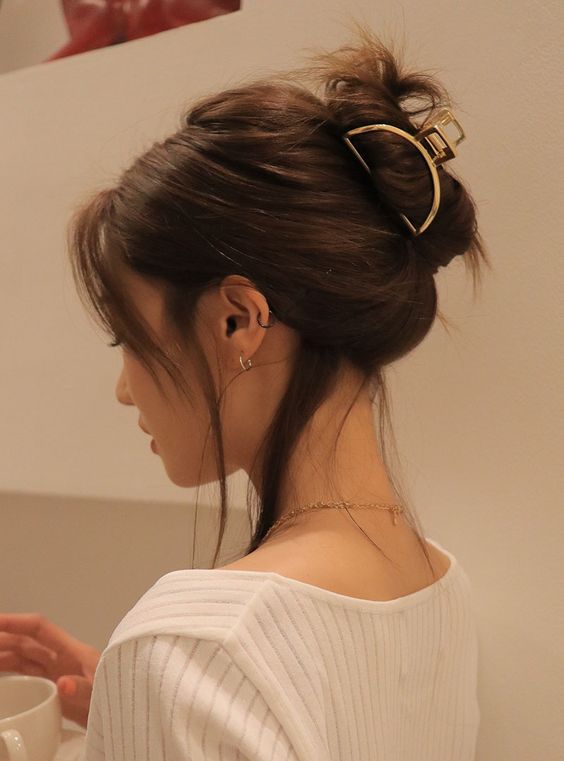 These clips are on my "to buy" list.
90s Butterfly Clips
If you're a fan of Jennifer Aniston 90s style, I found the butterfly clips to match this look above.
My Favorite Cute Hair Claws From Amazon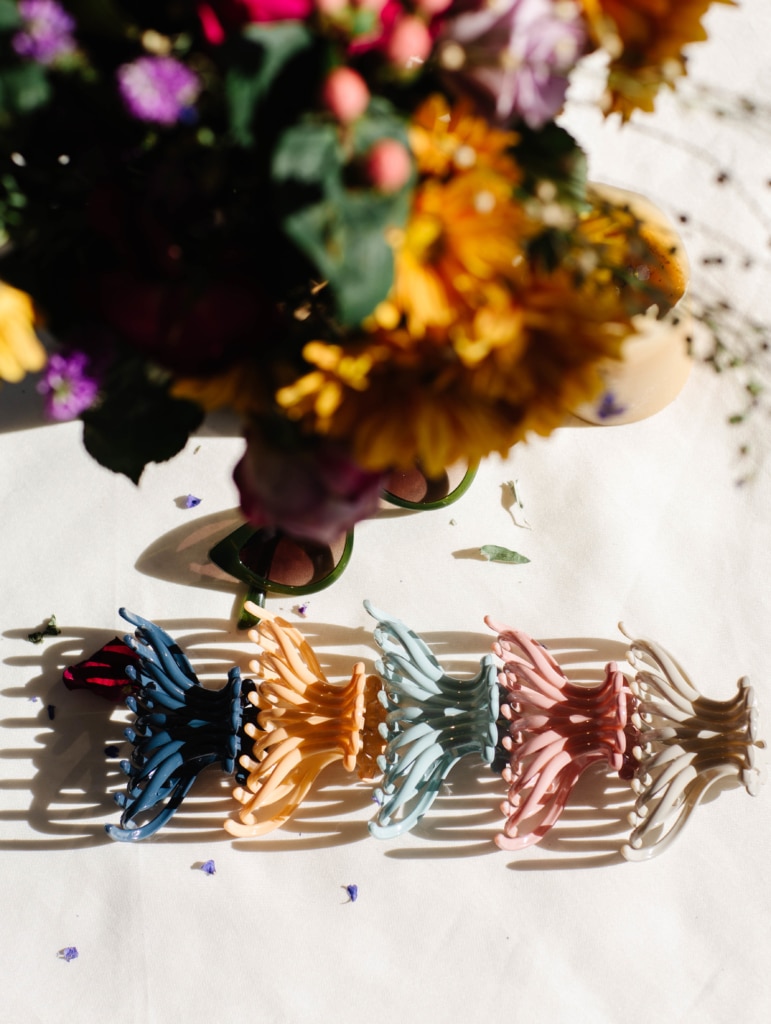 When I bought these hair claws on the web back in late Spring at an affordable price, I was scared what kind of quality they would be. Now after wearing these all summer long, I can say that they are durable and not one has broken on me. If you have thick hair like I do, these keep your hair up and out of your face, without annoyingly adjusting every few minutes! It also looks nice with a half-up hairdo too. The muted, but fun colors can go with a plethora of outfits. The octopus shape gives them just a little bit more flair than the average claw. I always get asked where I found these hair jewels and people are always surprised by the cost! I adore them.
Anyway, I hope this list helps you find the right accessory for you and your unique style! Hope the best for you guys out there during these tough Ms. Rona times.