Best Celebrity Styles This Week – Steal Their Look!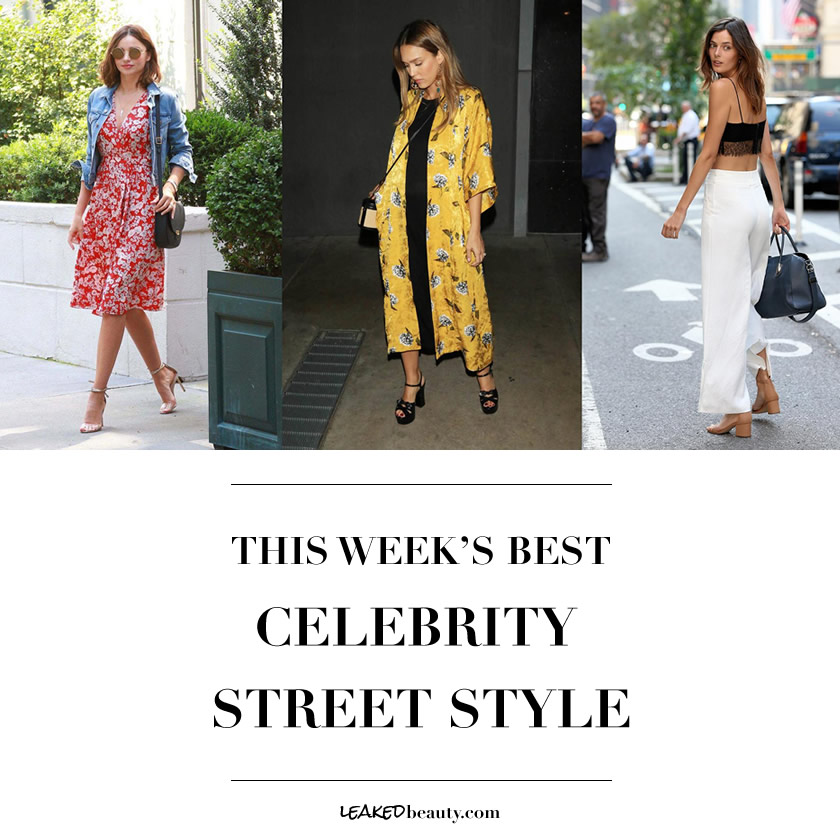 As you probably already know, celebrity style and trends are regularly evolving – that's why we decided to curate a list of the best-dressed celebrities each week (in our humble opinion) so you can follow along with the latest and greatest fashions.
We'll also show you where they got their sweetest new items and also showcase some more affordable options.
Best Dressed: Week of August 21, 2017
Sienna Miller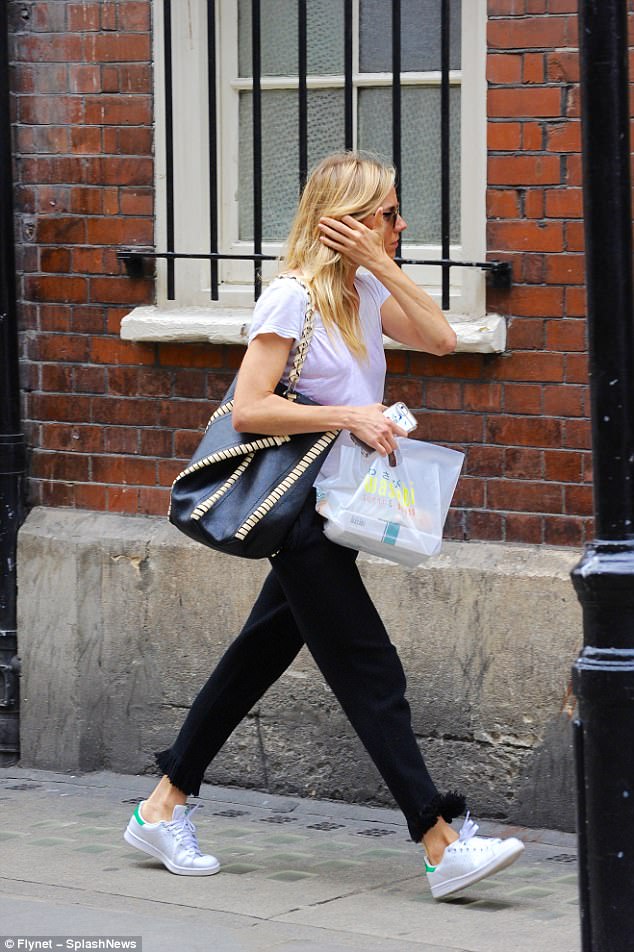 Why we like it: Sienna Miller's laid-back and relaxed style is just how we're feeling this Monday. On her way to work this morning she wore a simple white t-shirt, her standard Adidas Stan Smith tennis court shoes, with her tortoise shell Finlay & Co. shades to hide from the paparazzi. What we really want to know is where she got her tracksuit bottoms with the adorable tassels at the hem?!
Copy her comfy look:
Kaia Gerber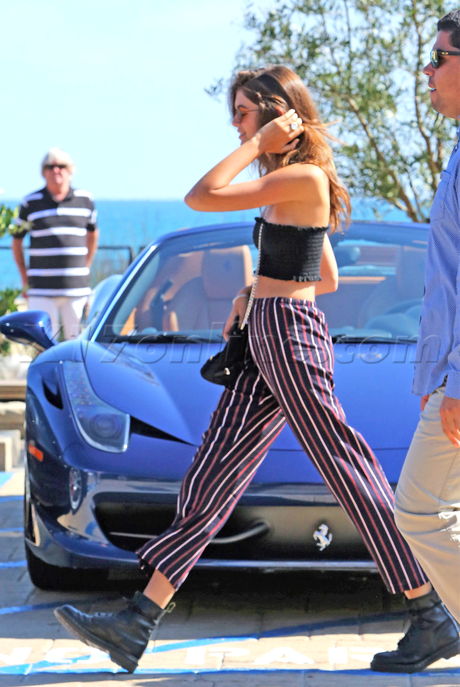 Why we like it: On Sunday Cindy Crawford's gorgeous daughter Kaia Gerber dined at Soho's house in Malibu and on her way there she was spotted wearing striped peg pants, ruffled black crop top and some military style boots – she looked just as glamorous as her mother did back in the day. No wonder she's the newest "it" girl. We think she did an amazing job mixing in the fall boot with summer pieces.
Copy her summer-to-fall look:
Jessica Alba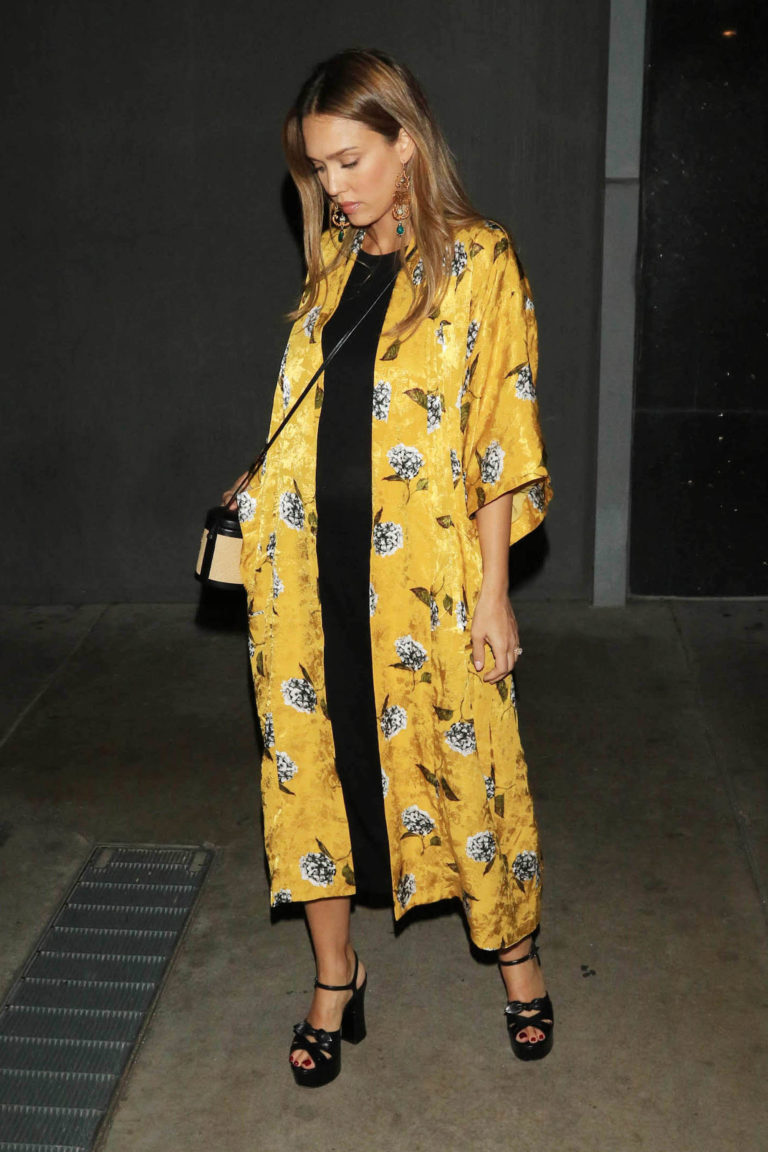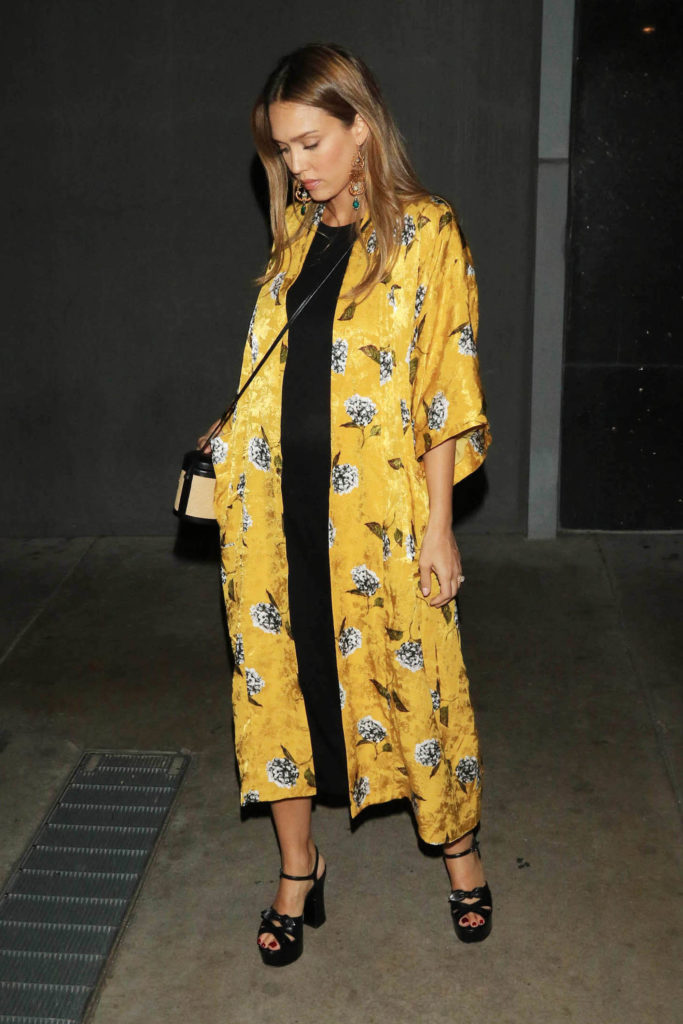 Why we like it: Oh, Jessica! She's always so stylish, even when she is pregnant! She was seen wearing this amazingly vibrant kimono on top of a simple black dress while on a date with her hubby Cash Warren in Hollywood, California. The pair were off to see the opening night of Hamilton at the Pantages Theater. We have to say, we love that she's wearing statement earring that match her look. Unfortunately her kimono is out of stock, but we managed to find a similar one below.
Copy her Japanese-inspired look:
Miranda Kerr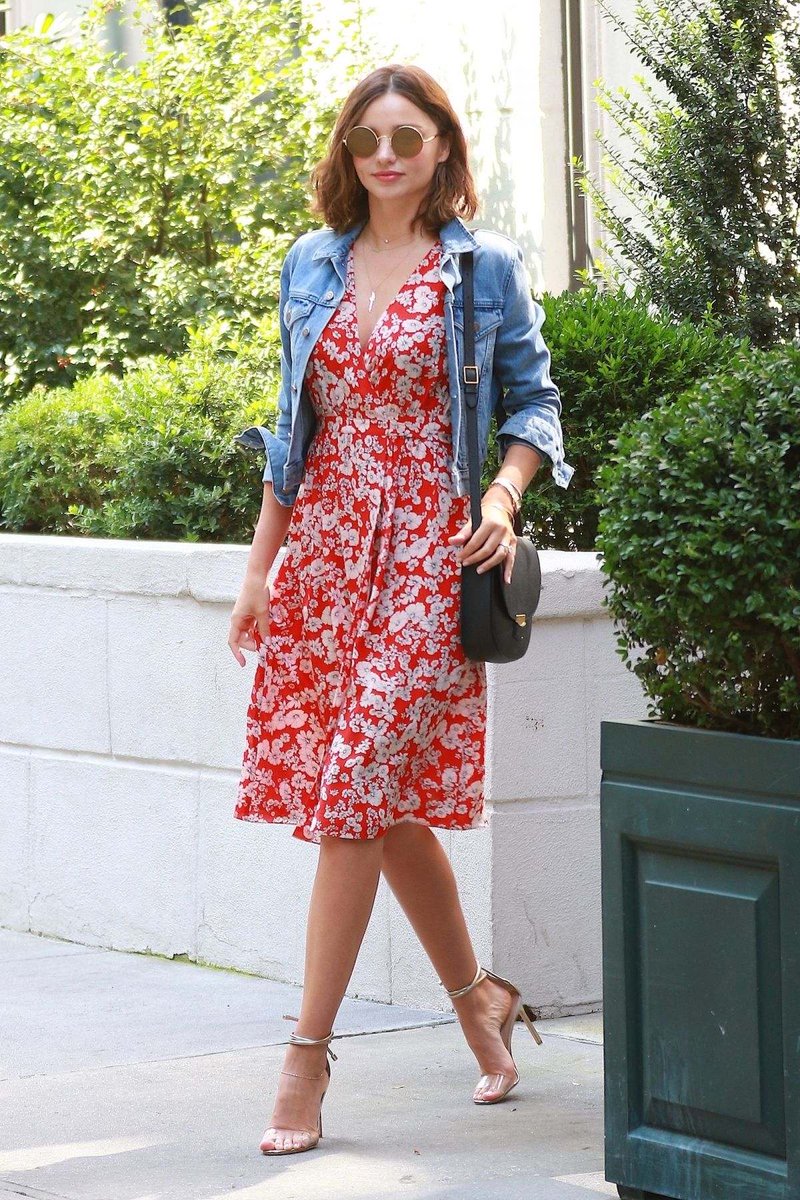 Why we like this look: We've always admired Miranda's eye for fashion, and this outfit she was spotted wearing while walking around downtown Manhattan is exactly why. We think her cat-walking skills show off her barely-there heels perfectly – let's be honest, some we've seen out there are quite tacky. She struts her floral print beautifully too and we love that she's paired it with a cropped white-washed jean jacket.
Copy her flirty floral look:
Sadie Newman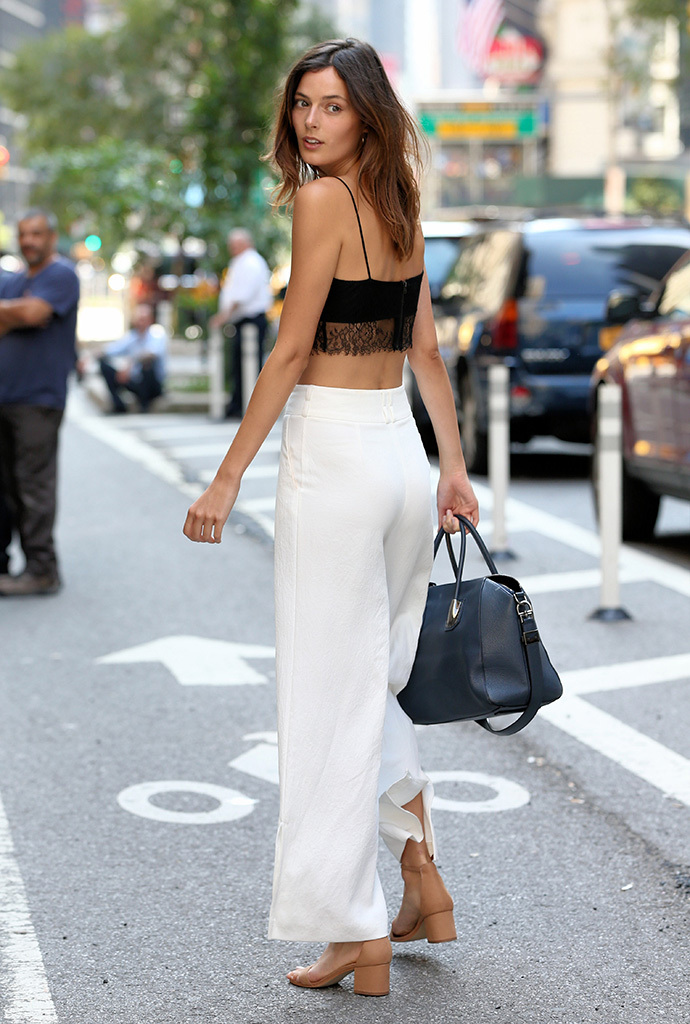 Why we like this look: Will Sadie Newman be the next Victoria Secret model? She was seen wearing this simple yet elegant outfit on her way to the annual VSFS casting call in Shanghai. Her flowy white pants paired with her lacy top is irresistibly chic and we think it goes nicely with her fresh-faced makeup. This is an outfit that is making us already miss the hot summer sun.
Copy her minimalist style: