My Favorite Petite Online Stores
Looking for petite online stores? Don't worry, I have you covered… I understand, it's a tough world out there when you can't reach the top cabinets in your kitchen, but it's even tougher when your favorite style trends are NEVER in your size!
If you're a 5'2 munchkin like myself, at one point you might have blacklisted these wardrobe items below because the fit is awkward:
1) maxi-dresses because they'll most likely be taller than you
2) crop-tops because they fit like small tees
3) ripped-jeans-at-the-knees because they rip at your shins instead, and
4) high-waisted shorts because unless you don't want a waistline, forget about them!
When I was in 7th grade I tried on those "it" jeans (you know, the ones you couldn't afford and asked for Christmas) and to my unpleasant surprise they scrunched heavily at the bottom of my legs – not cute, not fly – just sad! If this story resonates with you, keep reading.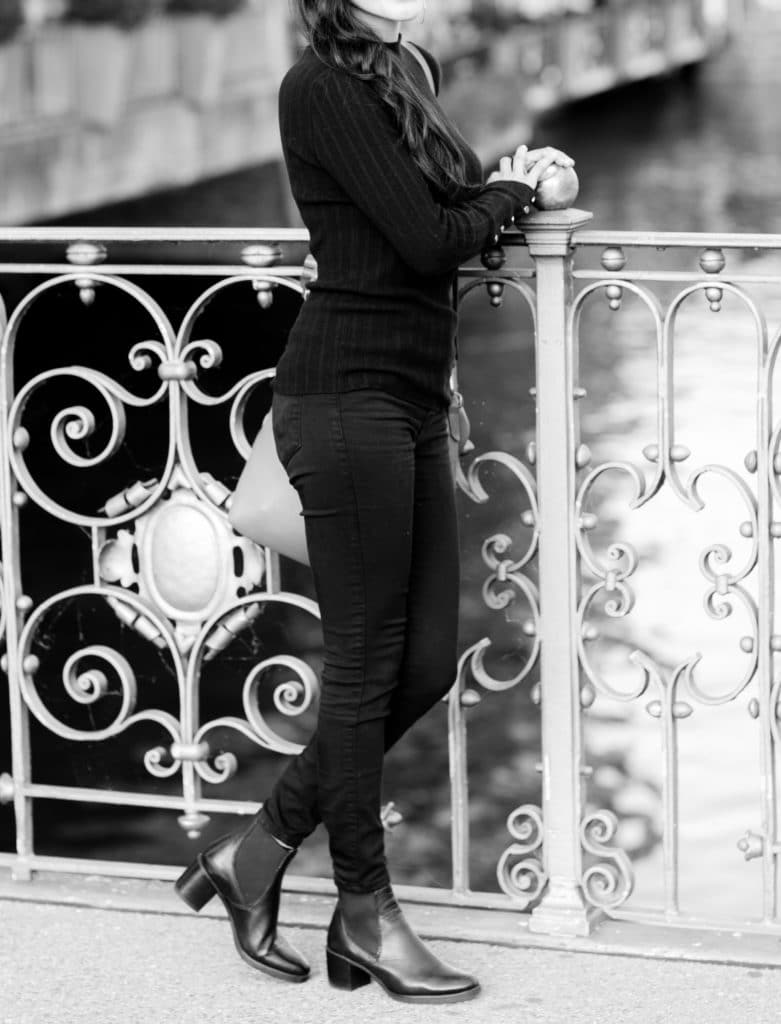 I knew then that my stature was going to overwhelmingly cause me problems and headaches for the rest of my days and I was absolutely right – IT HAS, until…
Boom. I discovered glorious (and highly addictive) internet shopping.
It's easy to conquer all of my miniature battles with a click of a button and you won't have to succumb to blacklisting various clothing items again…
Below you'll find out how I solved all of my shorty woes!
Petite Online Stores – 2020 Guide
I'll admit though, it took me quite some time to give online shopping a go. It sounded prettttty pretty risky, would I be able to get the right measurements? Buying clothes in-store was difficult as it is when nada fits you.
Well, now I wish I would have started web-purchasing sooner. Not only have I been able to get clothes that fit properly (like sleeves that actually don't cover my whole hand), but I have also been able to try out sweet and current get-ups.
Here are my favorite web shops that are petite-friendly!
My Fave For Anything A La Mode:
TOPSHOP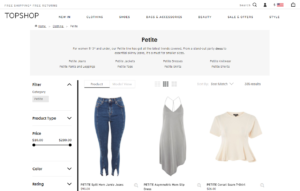 Pros – Like I said, fantastic jeans – from mom ones to super skinny. Also, the cuuuutest tops. Prices range from $40-100.
Cons – Nothing. It's my favorite place for a reason.
Amazon Has a Great Petite Selection:
AMAZON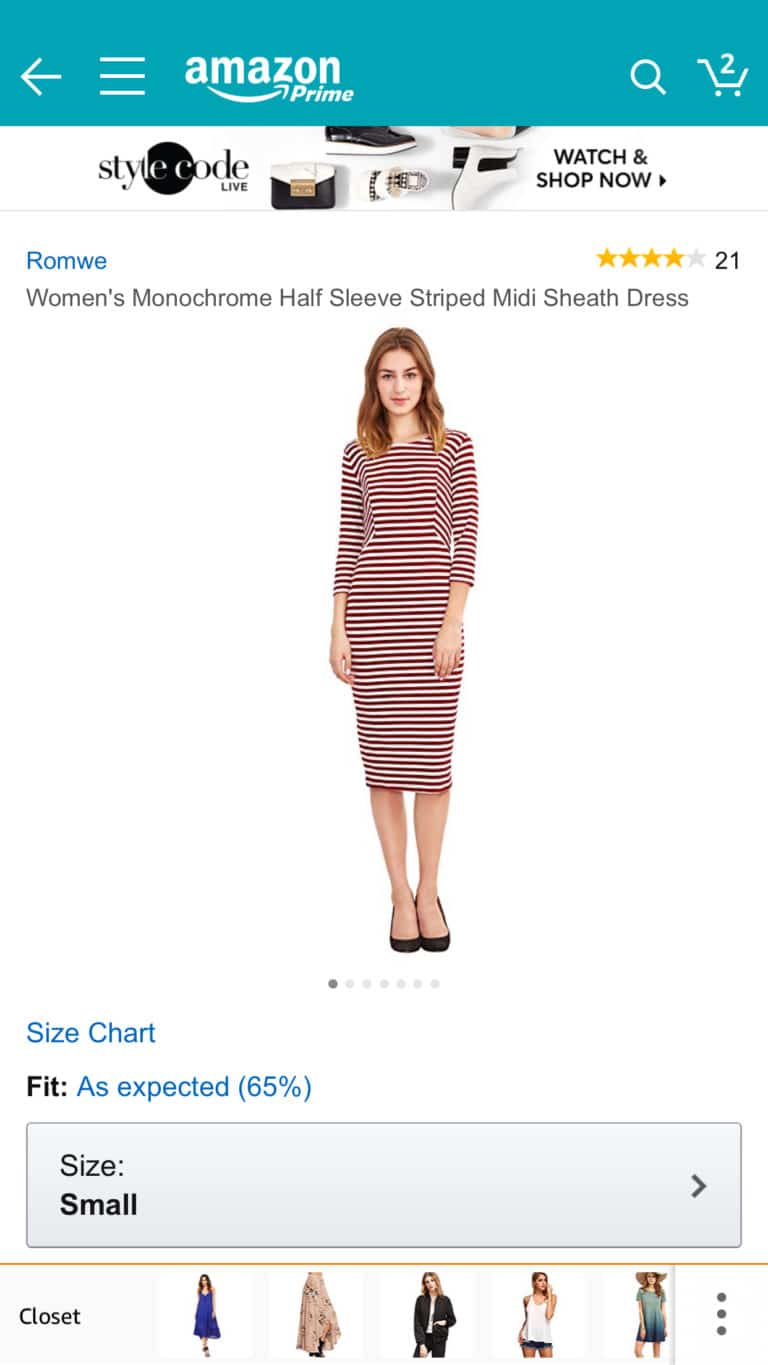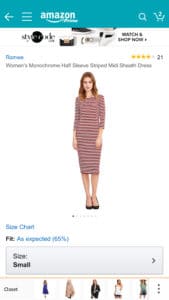 Pros – Fast shipping, easy returns.
Cons – Your size being in stock.
My Go-To Affordable Shop For Special Occasions:
ASOS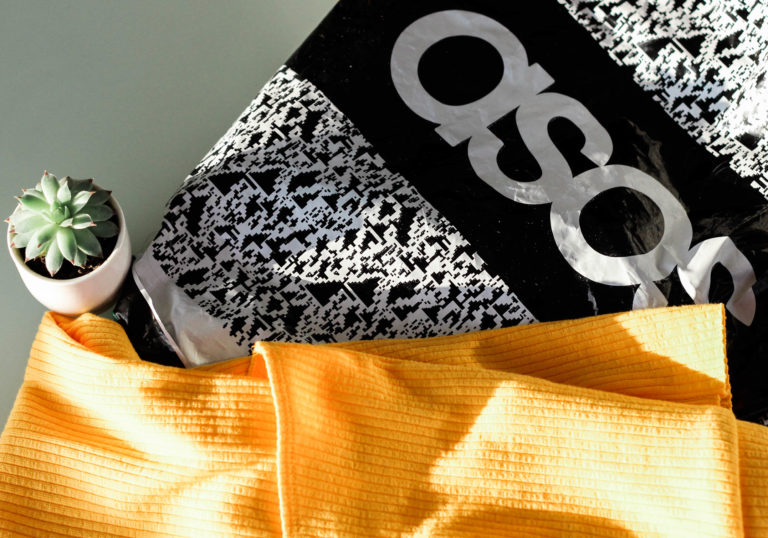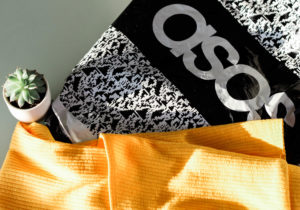 Pros – You can count on them to have the newest in-style looks and their selection is pretty massive. You can even buy swimwear and pajama sets as well.
Cons – With a reasonable price tag, you're going to get what you paid for. It's not horrible, but it's not great.
When I Need To Revamp My Closet With Quality Staples:
MADEWELL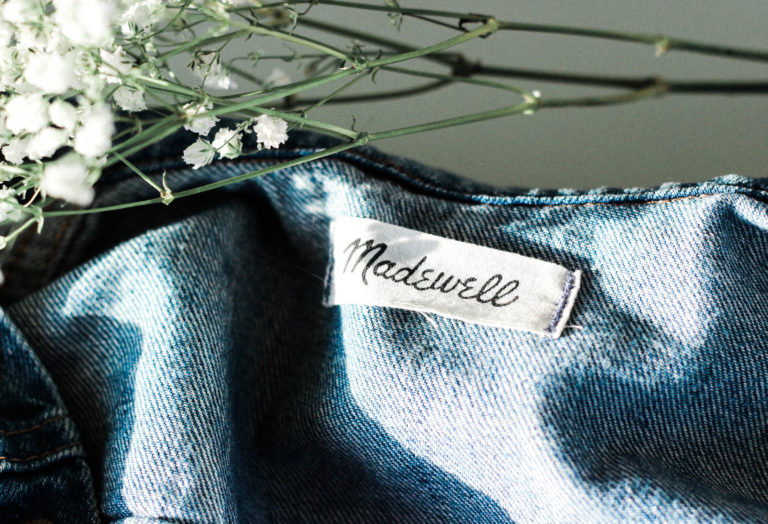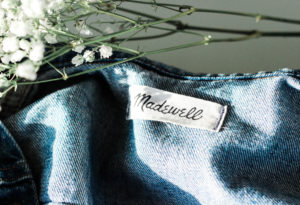 Pros – They always have the pieces I need in excellent
Cons –  Semi-pricey, but not as bad as their sister-store J.Crew.
For A Deal On Pants That Fit My Short Legs:
ABERCROMBIE & FITCH
Pros – Better quality than American Eagle and they always have great deals.
Cons – Their jeans will last you awhile, but not forever.
For My Office Attire:
BANANA REPUBLIC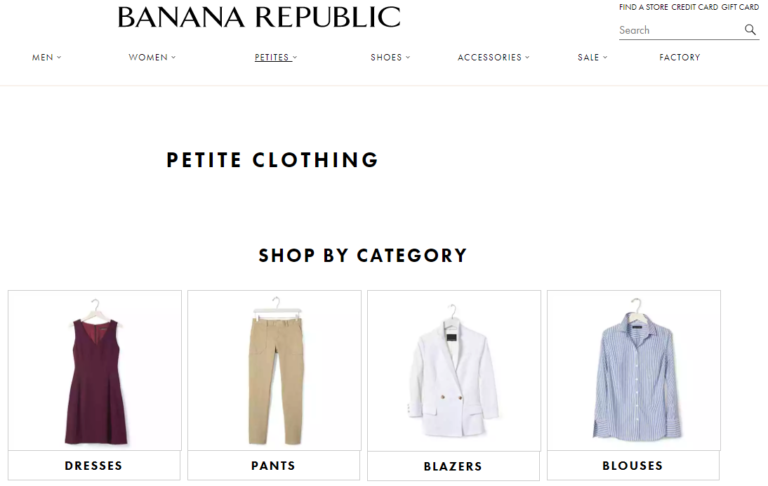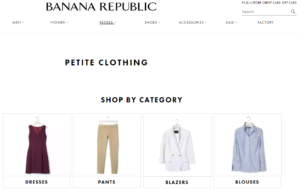 Pros – Quality clothes that last a long time, even after millions of washes.
Cons – A bit on the pricier side, but still not bad.
When I'm Feeling Spendy:
ANTHROPOLOGIE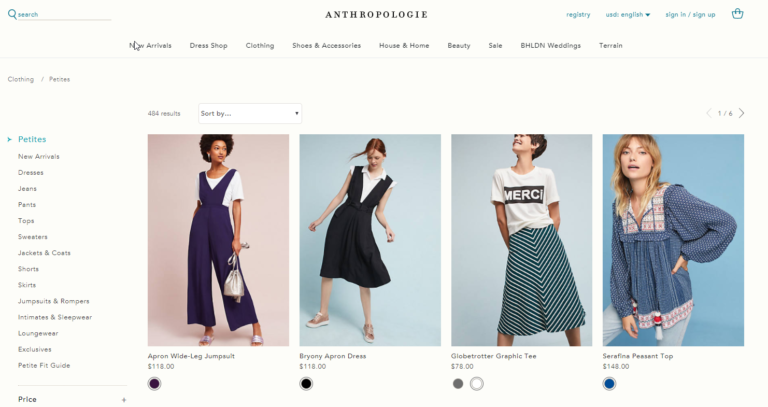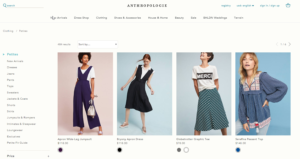 Pros – They'll last forever and feel great on.
Cons – You'll spend more than you ever wanted to.
Honorable Mentions for Petite Online Stores:
JCREW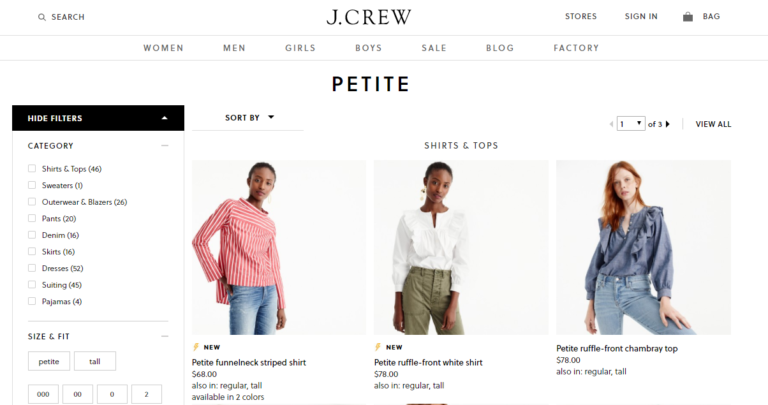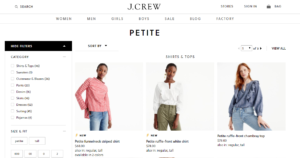 NORDSTROM
Nordstrom is worth browsing, too.