Our Favorite Celebrity Styles This Week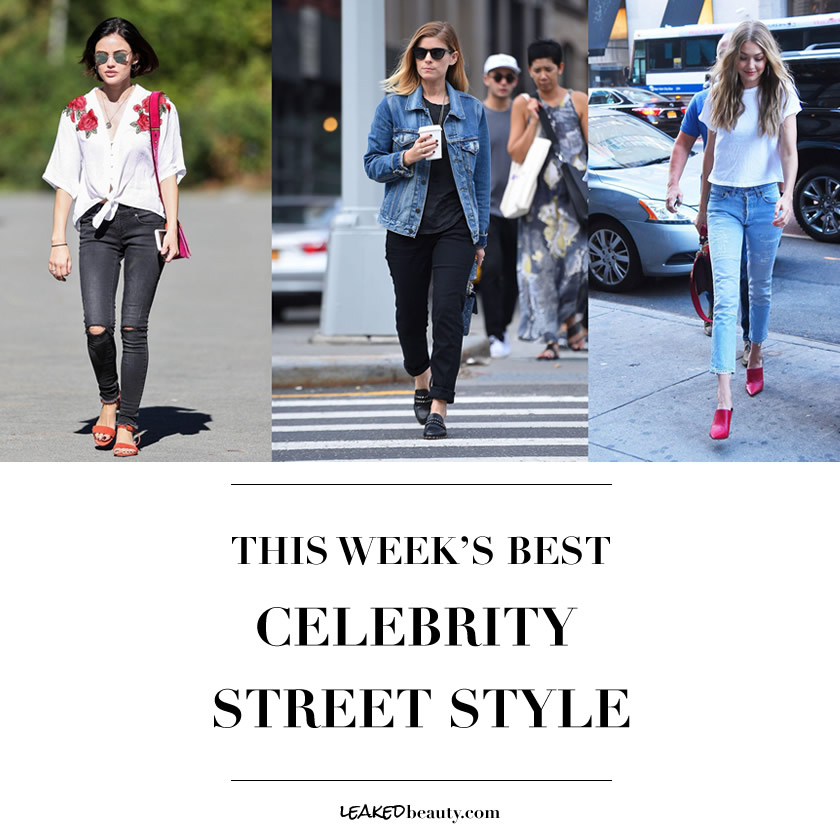 This week's collection of celebrity style is going to make you want to clean your closet out and revamp your wardrobe! Our favorite picks include everything from feminine details to everyday relaxed outfits. These gal's threads are unique and really show off their personalities.
We hope you get some inspiration from these stylish fashionistas!
Best Dressed: Week of August 28, 2017
Lucy Hale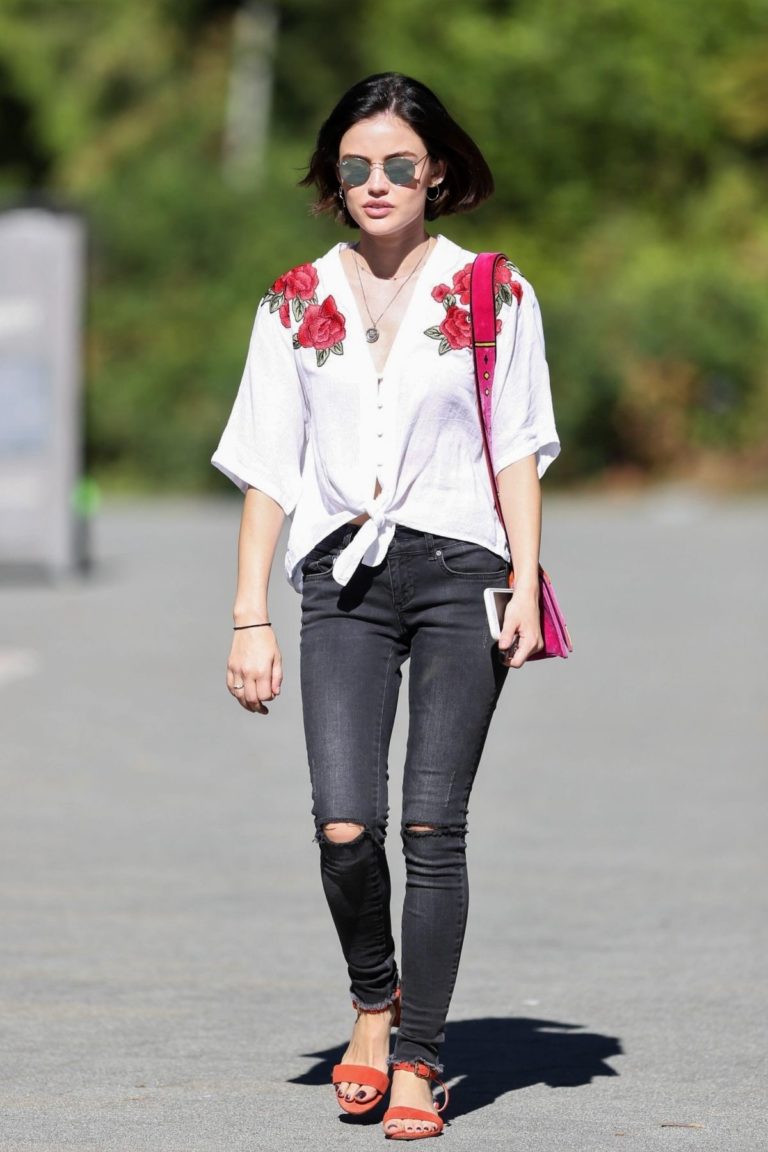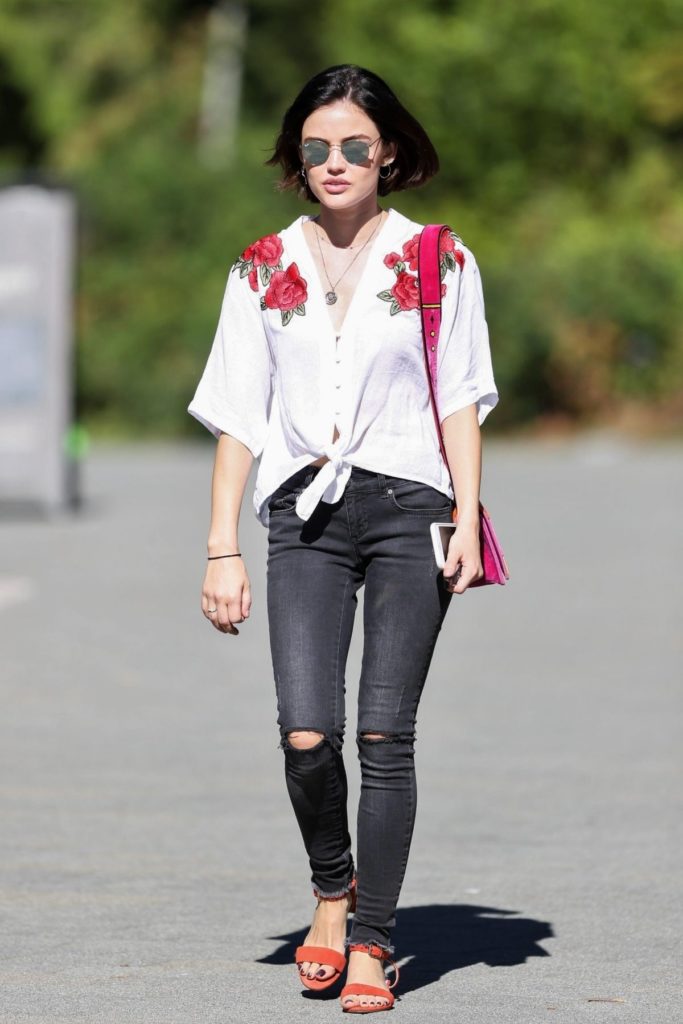 Why we like it: Lucy pulls off this laid back look very nicely! She added a feminine touch to her outfit by combining some charcoal ripped skinny jeans with a rose embroidered white blouse. She pulled the outfit together with some adorable orange sandals. Her outfit is perfect for running errands or lunch with the girls and just about anyone can pull off!
Copy her relaxed feminine look:
Kate Mara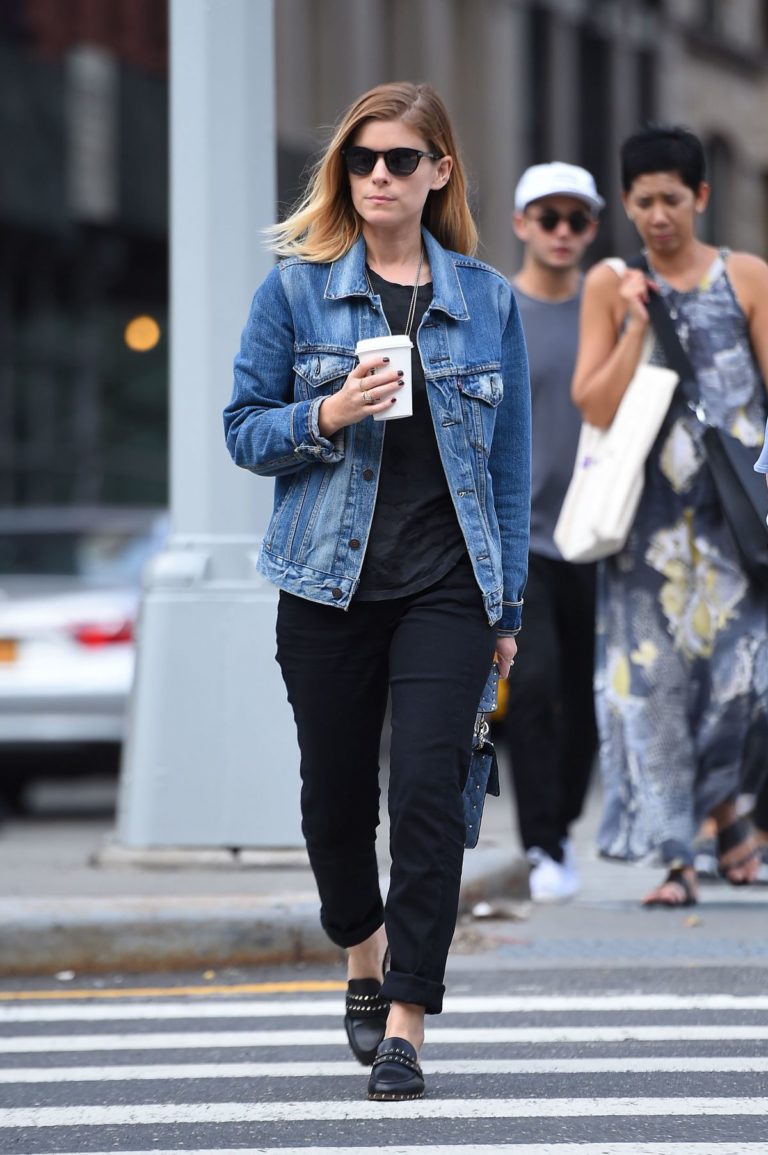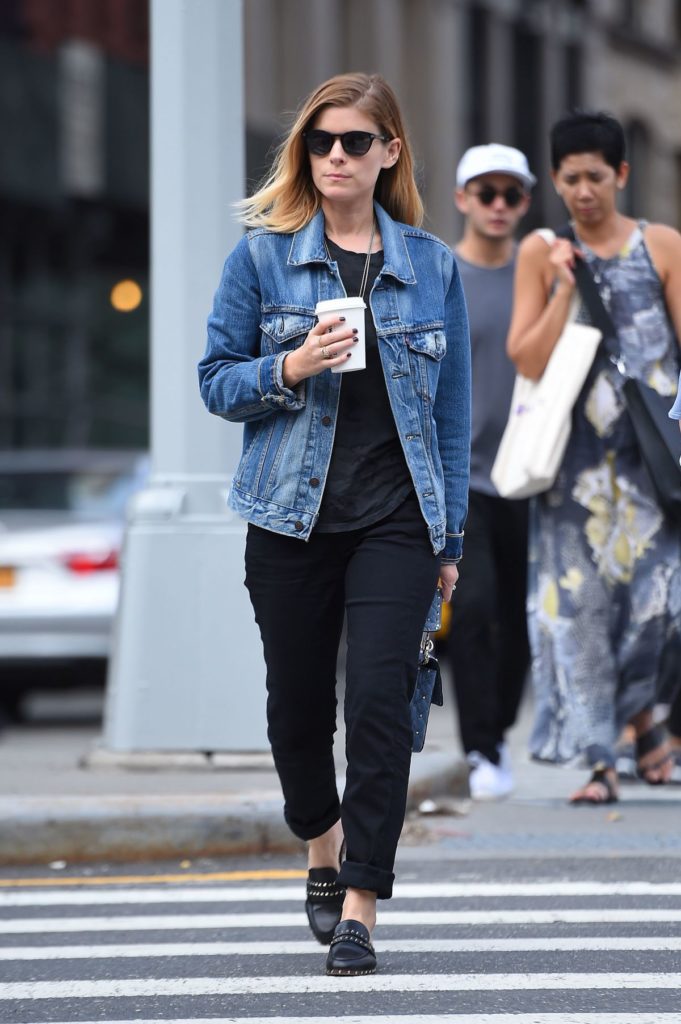 Why we like it: This down to earth casual look works great for Kate! Her denim jacket is a classic staple piece that works well with just about any outfit. We love that she paired it with a black top, relaxed jeans and studded loafers (which adds the perfect touch of detail) making her outfit almost monochromatic. Perfect for a coffee run!
Copy her casual look:
Ana Ivanovic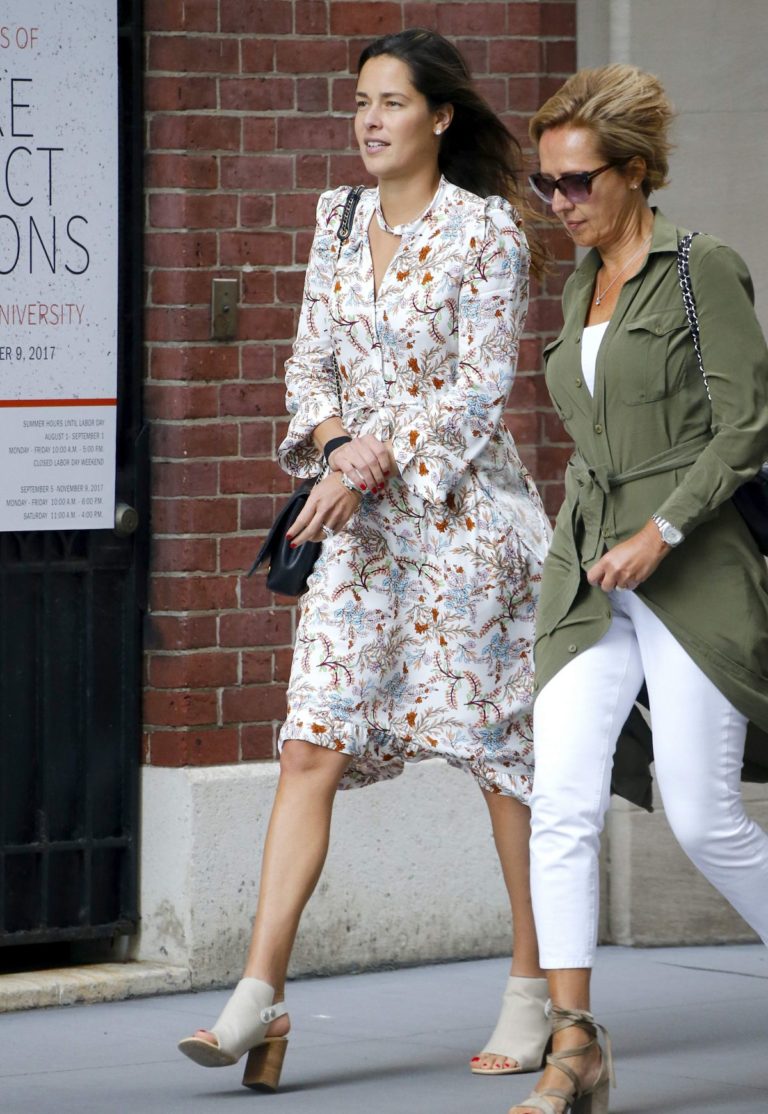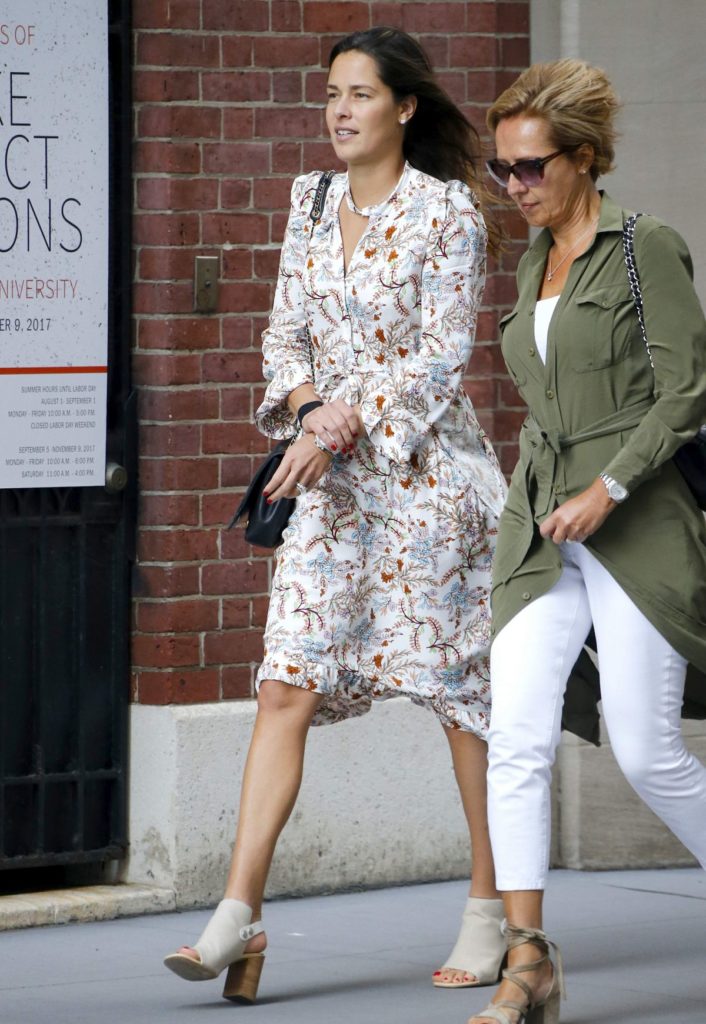 Why we like it: The athletic Ana Ivanovic was seen leaving her New York City apartment looking very feminine this week! She was wearing a beautiful nude print dress and nude chunky heels. A very simple yet sophisticated outfit that would be perfect for the office or a business meeting. We love that there is a subtle pop of color in the dress too!
Copy her classy look:
Gigi Hadid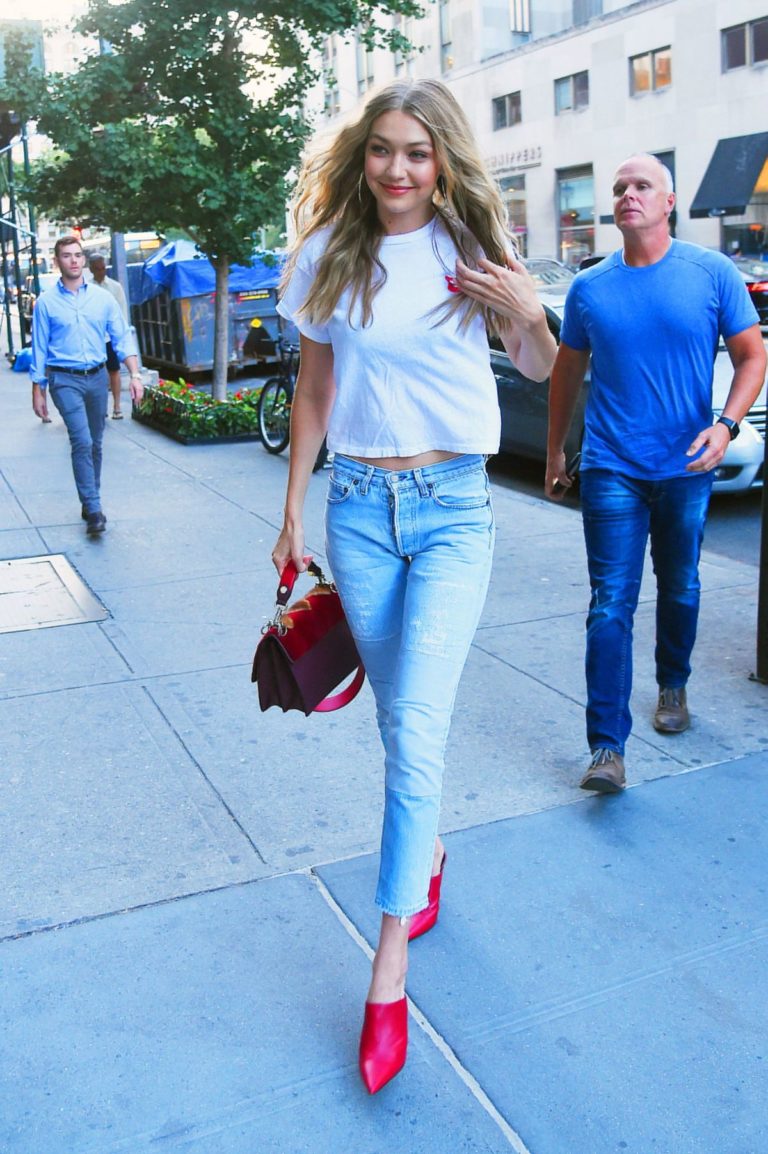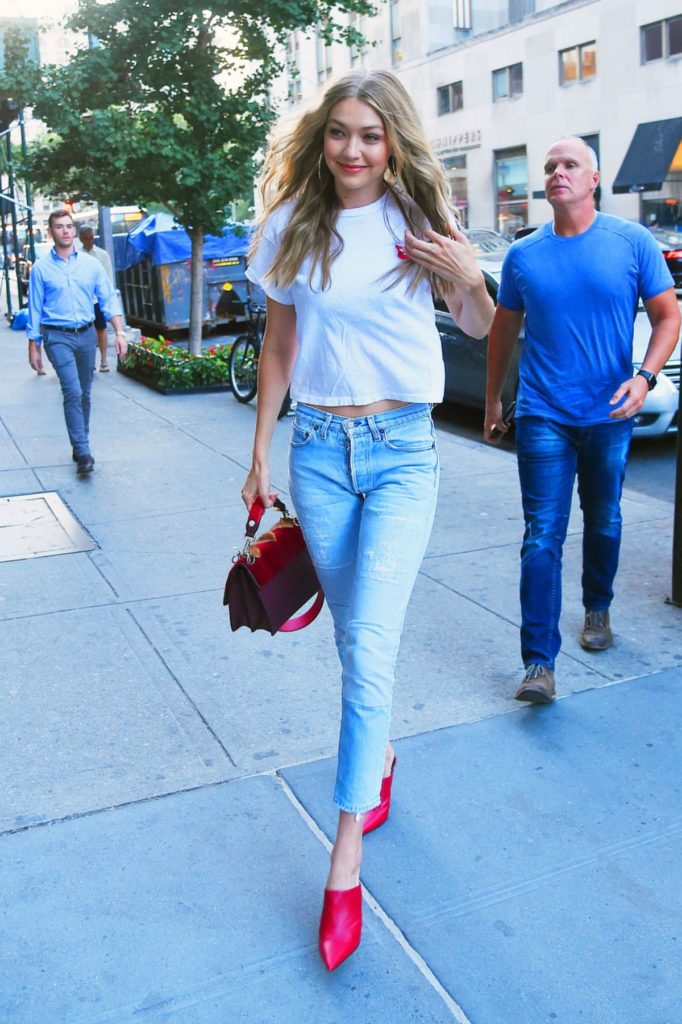 Why we like it: Gigi is looking fabulous on the streets of New York! Her 90's inspired outfit is simple with a bit of edge. She paired light cropped jeans with a white crop top and added a pop of color with some fire truck red pointed mules. Her super cute red hand bag and detail on her shirt really tie the whole look together. If only we could look this good every day!
Copy her 90's look:
Lauren Cohan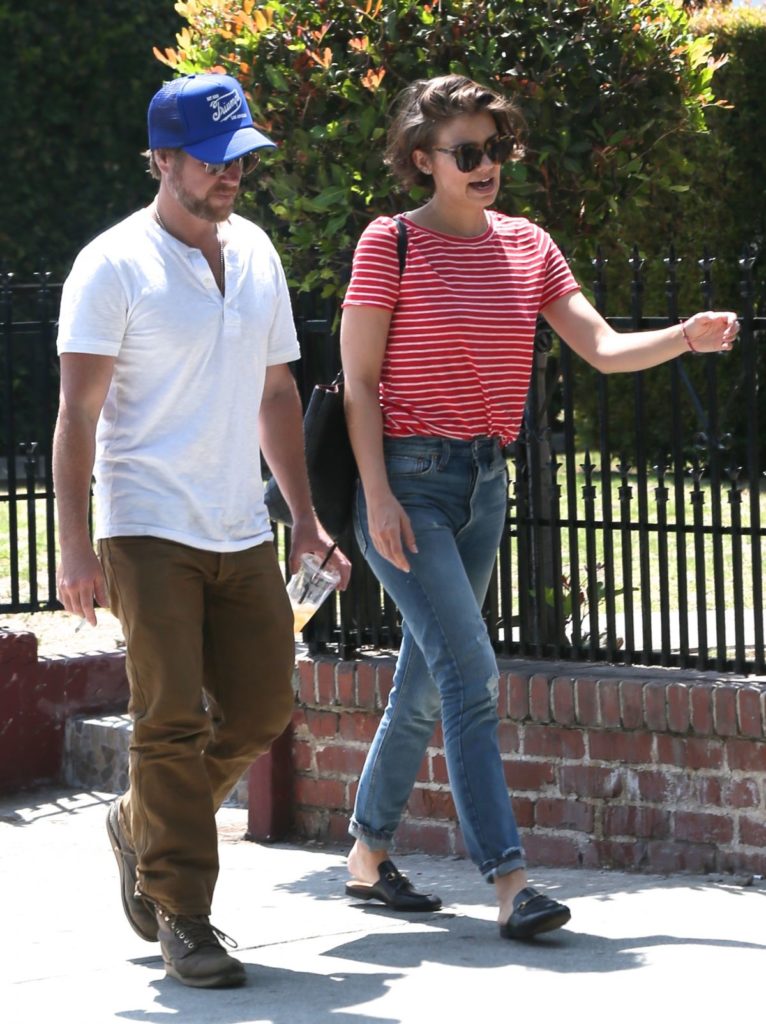 Why we like it: The Walking Dead star was spotted in London making a coffee run. She was wearing a red striped shirt tucked into some relaxed ripped jeans paired with some slip on loafers with a adorable buckle detail. Her outfit is a cute tomboyish look and we can't get enough off it! This outfit would be great for a casual Sunday brunch.
Copy her tomboy look: