Beauty Routine: Alexa Chung
Alexa Chung has always been one of our favorite style icons. She has taken vintage fashion to another level! She knows exactly how to combine the old with the new and make it look effortlessly fabulous. Her cool girl vibe has been idolized by many fashionistas and it's easy to see why.
She truly is a wardrobe genius!
This British babe not only has an eye for the latest trends but her hair and makeup are always on point too! She basically brought the classic cat eye back from the 60's and we can't thank her enough for it.
Since Alexa is up there on our girl crush list, we decided to do a little investigating to find out ALL her beauty secrets!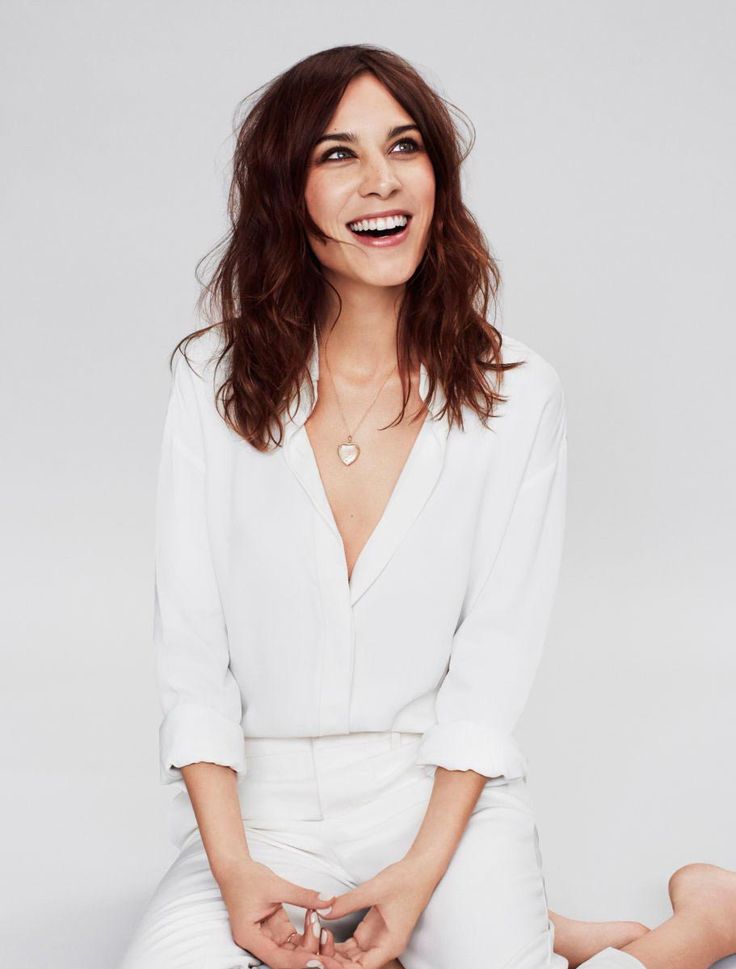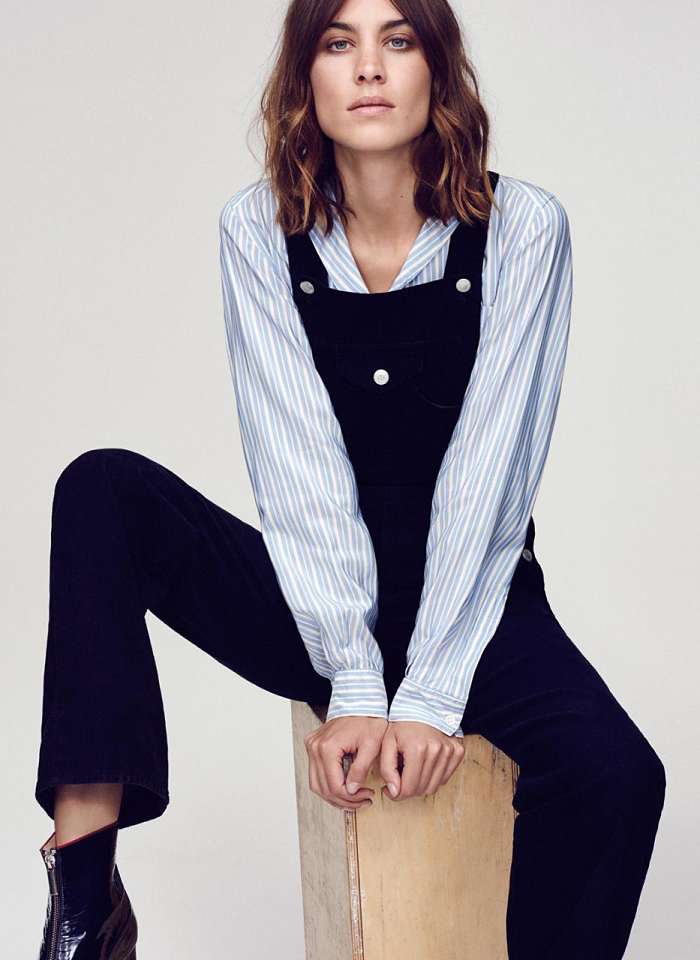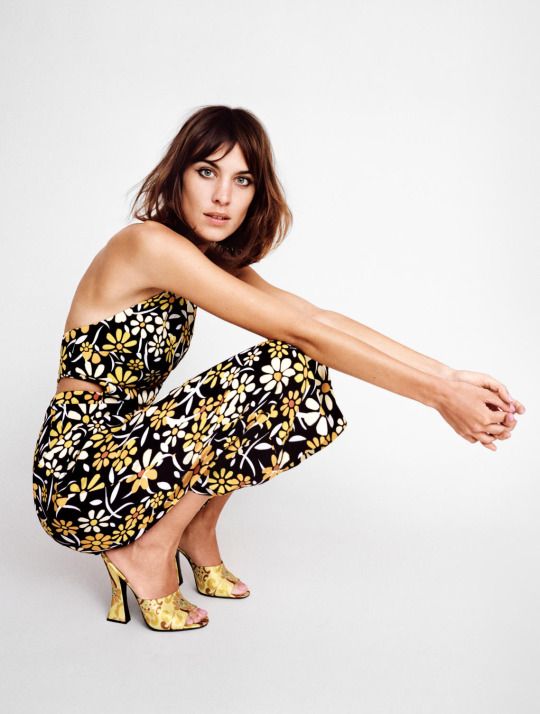 Alexa is known for her laid back attitude and she never over does it with the make up or hair. In an interview with IntoTheGloss, she explained the differences between the beauty culture in the United States and in the UK:
"The culture in England is such that it's really not cool to look like you've tried so hard. If someone's gone to the spa to get their nails done, you're like, 'Oh rate yourself!' which is saying, like, 'Ooh you're fancy!' It's seen as very self-indulgent. Though, in America, if you're pampering yourself and getting the blowout and the rest of it, you're seen as doing really well and it's celebrated. In England, it's the opposite—it's very embarrassing to seem like you're lording it up over people. It's just not about being 'done.' We're into being clean, just not looking like you've made too much of an effort."
Okay England, being clean is important but how could you not love a manicure or blowout?!
Check out her stunning outfit from the Met Gala in 2013:
Although Alexa has a very relaxed approach when it comes to make up, she never leaves her New York apartment with a bare face. She likes to apply a little foundation before she heads out to run errands because it makes her feel a bit more comfortable. And we totally get it! We would do the same thing if we had to constantly be on the look out for the paparazzi.
"It was once people began taking my picture every time I left the house—because it's an easy fashion shot—that I started getting a bit weirder about going out without any makeup on, and I think that's when I started wearing foundation every day."
When Alexa does throw on some makeup she typically only focuses on two areas of her face. It's either the eyes or mouth. That's it!
"When I'm wearing makeup, I choose between doing my eyes or mouth because I don't want to look like a beauty pageant child. I've got quite a strong face—if it's got too much on, I just look like a man in drag."
So what exactly does this fashion guru have in her make up bag?! Below we have listed everything from skincare to hair products that the celebrity swears by:
Skincare
"My skin is drier than the Sahara desert—it's like sandpaper and the outside of a cactus had sex and made my skin. So, whereas some people are like, 'I hate oily things because I get breakouts!' I'm like, 'No, give me a vat of oil that I can dunk my head into, please.' "
For cleansing:

Solros-Tval Swedish Dream Sunflower Facial Soap.


"I use it as my face wash. I love it mostly because of the packaging; I give it to people for Christmas in a stocking. Plus, it doesn't dry out my skin too much, and it says it's made of egg whites, and it's five bucks. Though I'm not very good about washing my face; I don't really do it before bed."

For moisturizing: Cetaphil, Decleor oil, and Lucas' Papaw Ointment.

Makeup

"Because I have the luxury of having my makeup done frequently, I don't have a huge collection of products."

For concealer: Laura Mercier Secret Camouflage.

For radiance: Chanel Sublimage Cream

For lips: Topshop Lips in Rio Rio, Chanel Rouge Allure Incandescente 97 and Rouge Volupte in Rose Infinite 7.

"I'm so pleased that they started selling this again."

For eyes:  Eyeko Skinny Liquid Eyeliner, Eye Do Mascara and Me and My Shadow.

Hair

"It's like with my hair: I wash it every day because I have to—it gets so greasy. But then I just literally tuck it behind my ears and wait for it to dry. I've gotten disparaging comments about this before because people get annoyed about it. They're like, 'I'm so sick of Alexa pretending she doesn't do anything.' No, I really don't. I'm mixed race—I've got half Chinese hair, half Caucasian hair—so it's very fine and naturally bends as it dries. I have a pathological fear of using products in my hair because, again, it's so greasy. "

For shampoo: Klorane Shampoo with Quinine and B Vitamins and L'Oréal Professionnel INOAColor Care.

For conditioner: Pureology Pure Volume.

For texture: Wella Ocean Spritz Beach Texture Hairspray.

For volume: L'Oréal Professionnel True Grip.

Body

For cleansing: Aesop Geranium Body Cleanser.

For moisturizing: Kiehl's Creme de Corps, Rodin oil and Yu-Be Moisturizing Skin Cream.

"Also I just started trying out the Yu-Be Moisturizing Skin Cream on my body and it's working really well. It stinks, too—it smells like Tiger Balm, which is not great, but it does actually keep you hydrated for the whole day. They said they use it in Japan for, like, mountain climbing when you're going to be freezing and dry."

For deodorant: Pomegranate Crystal Essence Natural Protection Mineral Deodorant.

For fragrance: Le Labo's Lys 41 Perfume Oil.