Beauty Routine: Adriana Lima's Must-Have Products!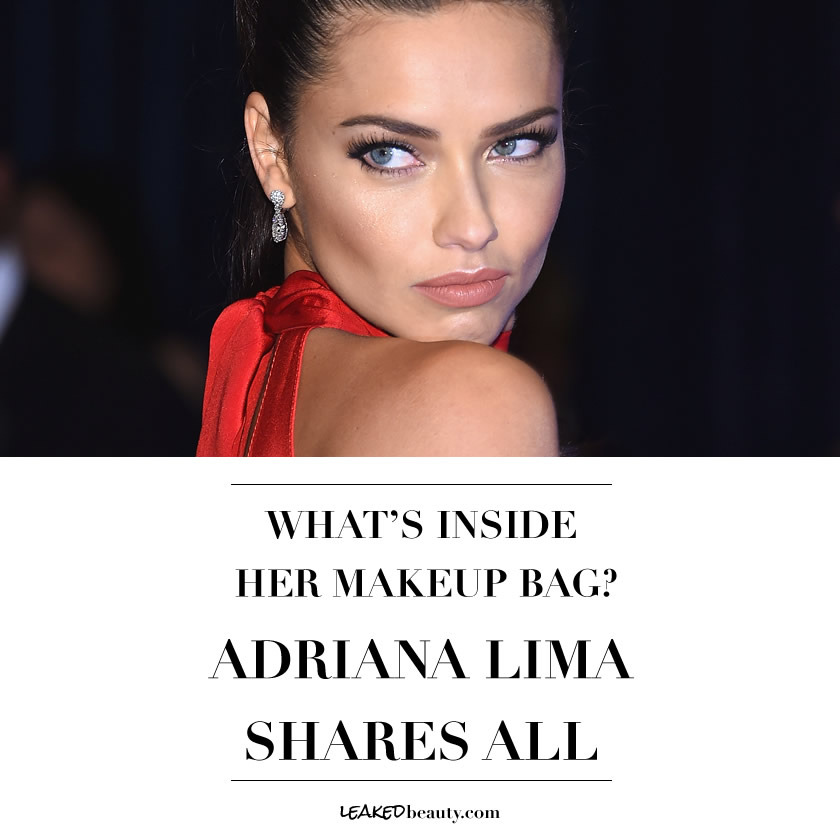 I don't know about you, but I personally love to know what products are in someone else's bathroom shelf.
We've been doing a little bit of research on the one and only Adriana Lima, and today we'll be taking a peek into the supermodel's cabinet of beauty supplies. We are going to share with you all of her must-have skincare and makeup items because let's face it, Adriana is is doing something very, very right.
Who wouldn't want to know this goddess' beauty routine? She is unbelievably gorgeous.
Since she gets paid to look really good, we figured we might learn a thing or two from this Brazilian babe.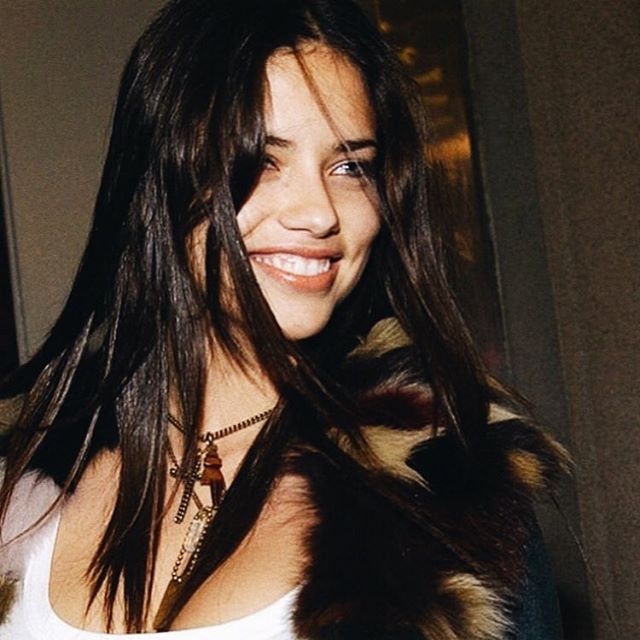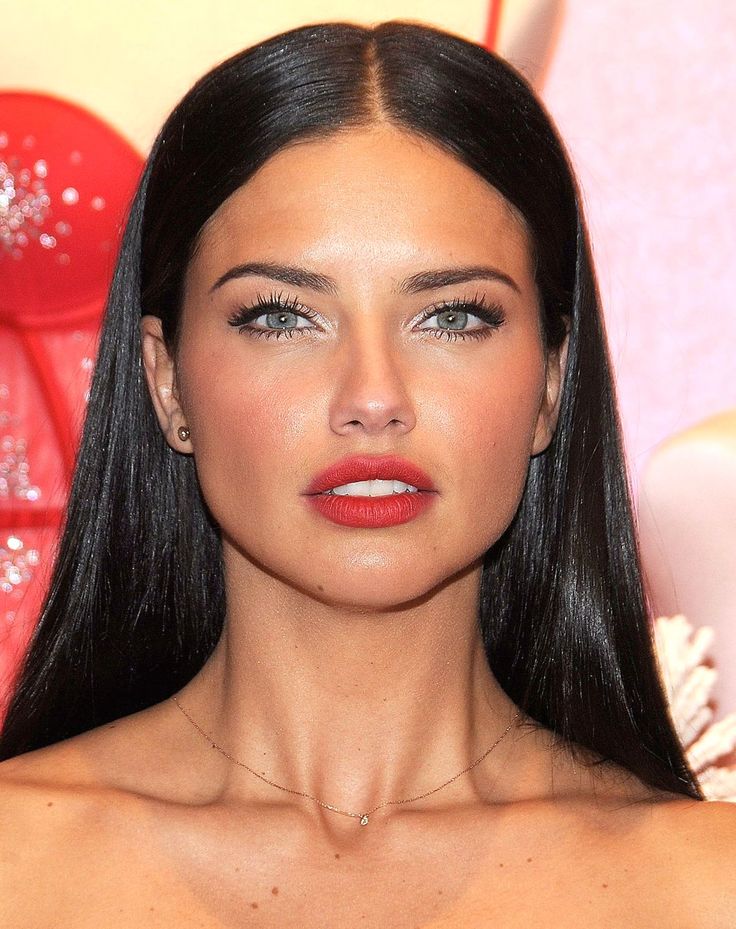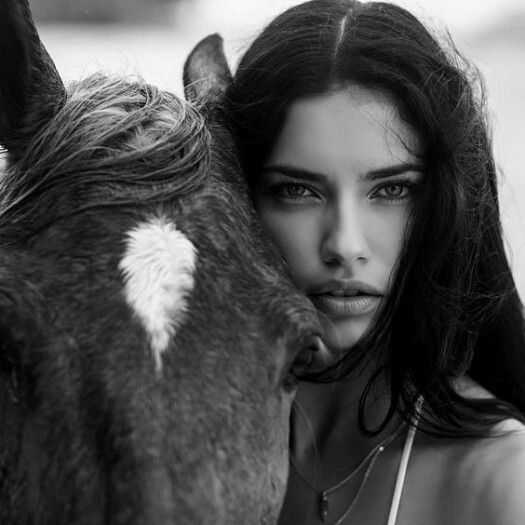 As you probably already know, beauty shines from the inside out, and taking care of your health is the first essential step to enhancing your outer appearance. In an interview with IntoTheGloss, Lima described what she does to make sure she is healthy:
"To take care of myself is part of my job. But besides that, I want to live long and I want to look good. Yes, all the way through at any age, I want to look good. How do I do it? I start with what I eat – I eat well but I splurge, of course. And I've been boxing since I was 19 years old. For me, it's great zen time. Some people find that in yoga or meditation, but when I'm boxing, I'm not in my head. That's why I love it. It's also great for my skin and hair because I sweat so much, which gets the circulation going. It's amazing, everyone is like, 'oh my God, your hair' – it's from the workout!"
Well, who would have thought that boxing would benefit the hair?! Sounds like I might need to dust off the old gloves and get my tushy in the ring!
Check out Adriana's recent glam-look at the 70th Cannes Film Festival:
Another interesting hair tip that Adriana gave her interviewee was adding avocado to her conditioner for a hair treatment. This is something my Abuelita Olga has been doing her whole life, and she has the loveliest silver hair I have ever seen! Ha, it must be a South American secret trick!
"In Brazil, we'd take our conditioner or hair mask and mix it with avocado and put that in our hair for a treatment. It leaves your hair super shiny. I'm not joking! And avocado doesn't have a strong scent, so you won't smell funny. I promise."
Sounds like I'll need to be adding more avocados to my grocery list!
But amazing genes, boxing, and avocados can't be doing all the work here. What else is Adriana using to achieve her show stopping looks? Below we listed each product she believes in, accompanied by her own words:
Skincare
"Herve Herau is my dermatologist, he's in Paris. He's amazing and I try to see him once a month. When I walk out of his office, I literally look 10 years younger. I'm not joking—that's a fact."
For cleansing:

Herve Herau Face Cleanser.


"Herve has his own line of products and everything is natural. From every product I've tried, his are the best. I have his Face Cleanser…"

For moisturizing:

Herve Herau Gel Lotion, Gel Cream, and Extra Rich Cream.


"… and Gel Lotion,…"

"… and then two creams, a Gel Cream for daytime…"

"… and an Extra Rich Cream for night. I wear the light one during the day but I'll take the night cream and put it under my eyes. It's really amazing."

 For brightening:

Caudalie Beauty Elixir.

Makeup
For eyes:

Maybelline Rock Nudes Palette.


For lips:

Maybelline Color Sensational Clay Crush and Siren in Scarlet.


For lashes:

Maybelline Lash Sensational.

Body
For fragrance:

Victoria's Secret Intense.

Hair
Mask:

Victoria's Secret Conditioner.


"Once a week, I try to do a hair mask. I take my conditioner and I leave it on for around 30 minutes under my shower cap, but sometimes I'll do 45 minutes. I think the longer the better. And I think it's important to change your conditioner every so often. If I use one continuously, my hair will get used to it, so I keep switching it. Right now I'm using the Victoria's Secret Conditioner—I just used it this morning. I love the smell."