What's In Emma Watson's Makeup Bag?!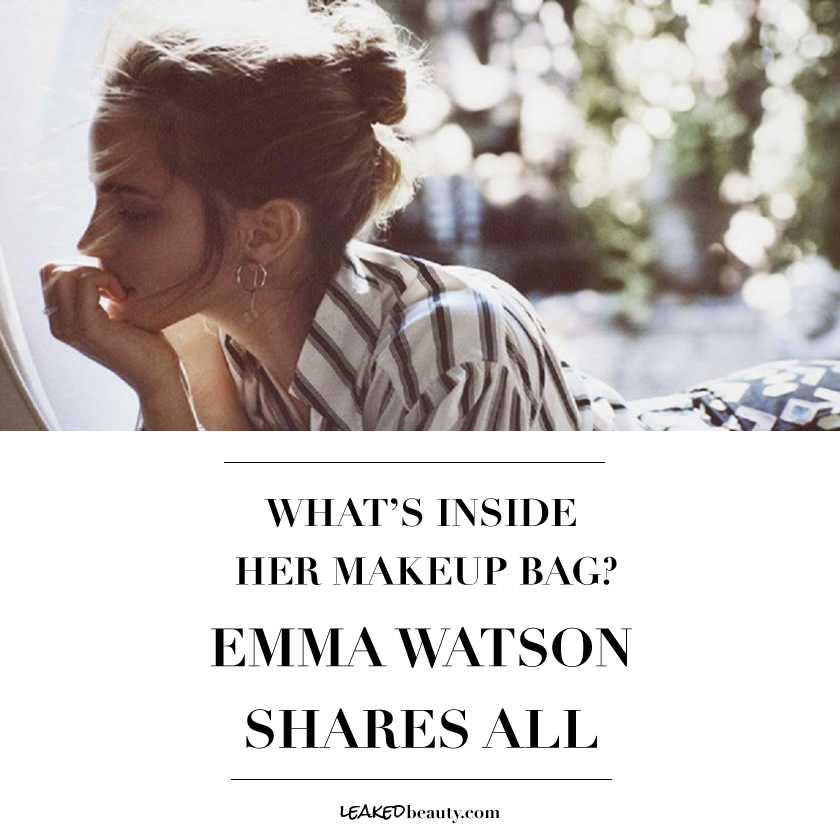 Who doesn't adore every inch of Emma Watson's adorable being? Of course, we are also big fans of the 27 year old Beauty And The Beast actress and modern feminist!
It's no secret that Emma is downright one of the most stylish ladies in Hollywood, but have you guys noticed her uber-fresh looking skin too?
Somehow this British gal is always keeps things looking classic and natural! Unlike many other celebrity women, she never goes heavy on her face – not even for red carpet appearances.
So, how does she do it?!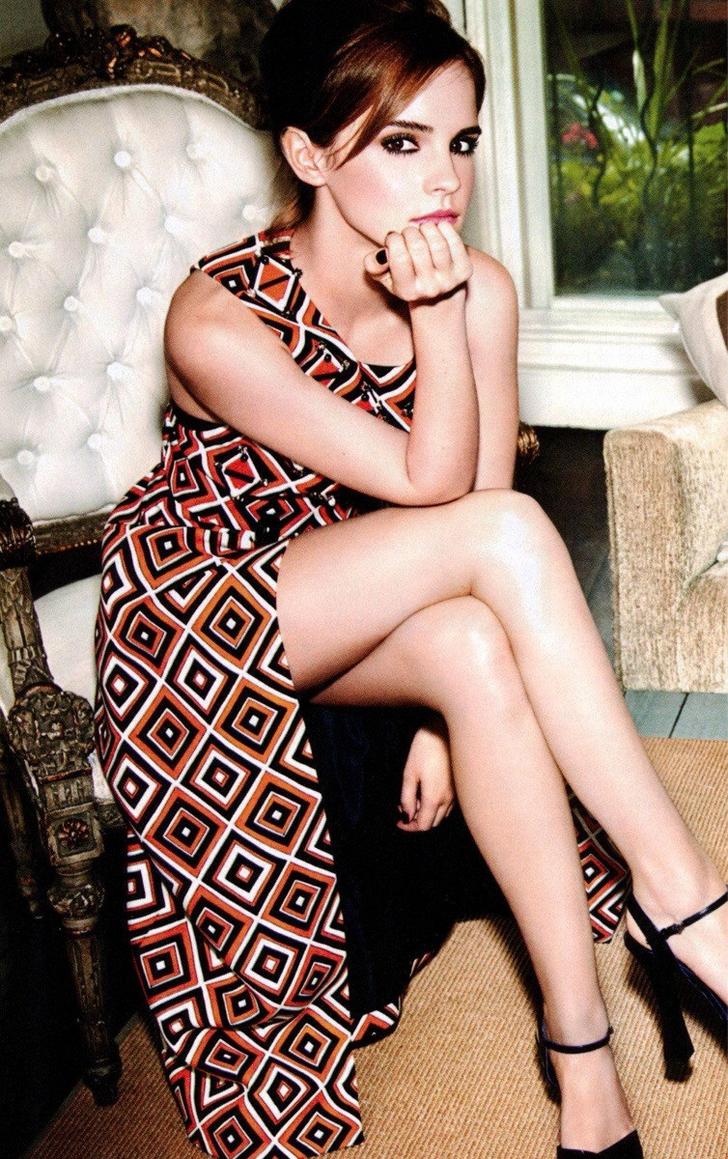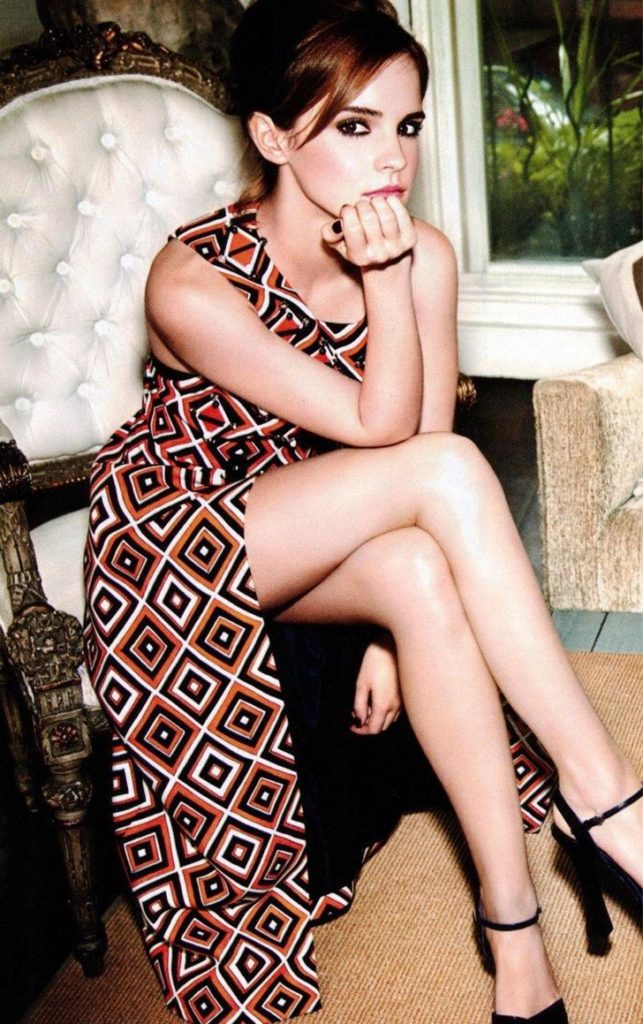 Well, luckily for you, we are about to spill all of her secrets! And just like we suspected, she is into eco-friendly products and passionately pays attention to each ingredient she puts into (or on) her body.
You might want to write this list down! After all, why wouldn't you listen to this Brown graduate?! You know this intellectual babe has done her research!
Well, Watson has always been a makeup lover since her Harry Potter days, she told Into The Gloss:
"When I was a kid and working on Harry Potter, I would always ask the makeup artists, or just anyone, 'Can I see your makeup bag?' I loved exploring that way."
Although since her days as a child actor, she has made an organic shift in her beauty routine…
"Recently I've become super interested in sustainability and transparency and understanding what I'm putting on my face and on my body. It's been a fun little mission to see how far I can go with it… Can I create a completely sustainable wardrobe? Can I dress sustainably on the red carpet? Can I put together a hair and makeup look with completely organic products? I needed to figure out if it was achievable or not. You can't talk the talk if you don't walk the walk. So that's what I've been discovering over the past couple of years."
Spoiler Alert: Not surprisingly at all, Emma has found a way to keep her makeup bag completely GREEN and CLEAN!
Here's the road map to obtain her stunning look:
Skincare
For cleansing:

Evolue Gentle Cleanser.


For toning:

Evolue Firming Toner.


For moisturizing:

MV Organic Plus Booster, Rose Soothing and Protective Moisturizer.


"I use the MV Organic Rose Plus Booster a lot and also their Rose Soothing and Protective Moisturizer. "

For sun-damage:

9 Oil Cleansing Tonic.


For exfoliating:

Evolue Resurfacing Grains.

I know you're wondering… what mask does she use? Emma said when it comes to masks she feels "meh" about them – she doesn't buy into the mask propaganda like everyone else! Also, she said she is an avid face washer at night. It doesn't matter if she comes home from a shoot at 4am, she still will cleanse, tone and moisturize before going to bed!
"People are amazed by this, but it's just one of those self-care practices that I really enjoy. I think it's because, when I was going through puberty – particularly around ages 14 and 15- I had really bad skin. So when you get in a good place with your skin, you really appreciate it and try to take care of it." – EW
Body
For body odor:

Agent Nateur No. 3., Weleda Sage Deodorant, and Soapwalla Deodorant Cream.


For baths:

C.O Bigelow Apothecary Cold and Flu Soak and Lola's Apothcary Milk Bath with Rose Petals.


For body exfoliation:

French Girls Organics' Sea Polish.


For dental care:

Sister and Co. Skin Food's Whitening Toothpaste.


"Whether or not it actually whitens is irrelevant to me because it makes my mouth feel really clean."

For nails:

Kure Bazaar and Floss Gloss.

Makeup
For lips:

The Body Shop Red Pomegranate Cheek and Lip Stain; Lily Lolo; Inika and Absolution Cosmetics.


For concealer:

RMS Un Cover-Up Concealer.


For powder:

RMS Un Powder.


For eyeliner:

Jane Iredale Liquid Eyeliner.


For brows:

Jane Iredale Clear Brow Gel.


For contouring:

Tata Harper Bronzing Cheek Tint and Vita Liberata Self-Tanning Bronzing Powder.


For mascara:

DHC Mascara Perfect Pro Double Protection.


For eye shadows and blushes:

Ilia and Elde.

"The object for me when applying makeup is you should be able to see as much skin as possible. As I've gotten older, I've embraced my freckles much more and I want to be able to see them. When we were filming Beauty and the Beast, I insisted on keeping my freckles as a part of the movie. There are so many young girls who are going through puberty who really hate having them, so I felt the need to say that I have them and that I think the look of natural skin is beautiful. I didn't want to get blanked out!" – EW
Hair
For shampoo and conditioner:

Maria Nila Sheer Silver Shampoo and Conditioner.


For deep conditioning:

Maria Nila Sheer Silver Masque.


For styling:

For dry shampoo:

Rahua's Voluminous Dry Shampoo.


For shine:

Alchemy Grapefruit Hair Remedy and Acure Argan Oil.


For pubic hair and eyebrows:

Fur Oil.