The Best Korean Sunscreen ( Better & More Affordable Than Supergoop's )
Looking for a sunscreen that will protect your skin (SPF 50+), won't break the bank AND give you that summer glow?? Sounds too good to be true, doesn't it?!
The Unseen Sunscreen from Supergoop used to be my "go-to" sunscreen for years. It didn't pill underneath my makeup and that was good enough for me, until…
… I met the No products found.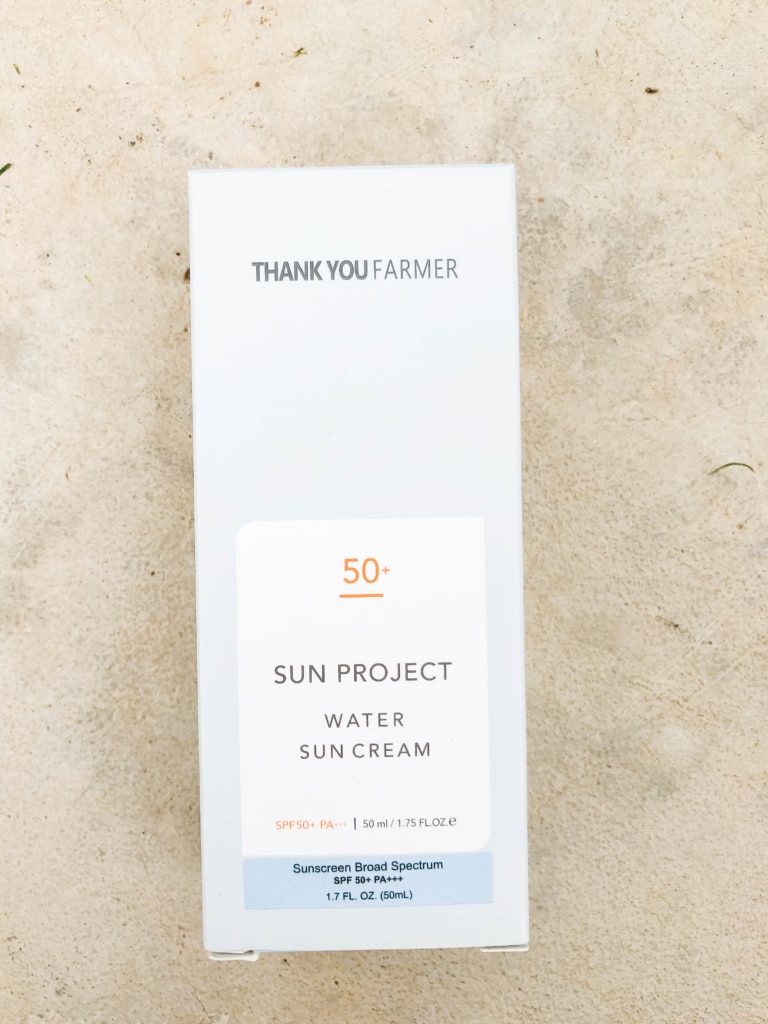 I didn't realize a sunscreen could do more than just protect your skin from aging sun rays.
With a name like "Water Sun Cream", how can you not be tempted to try ThankYou Farmer's Sun Project sun block? Unlike many temptations I've succumbed to (skincare or other), this one didn't make me feel regretful.
In the end, the affordable price is what got me! It's cheaper than the best-selling sunscreens on Amazon such as La Roche-Posay and this tinted one. Even Supergoop's is more expensive, it has .5 less product and less sun protection too (SPF 40).
Why Does This Kbeauty Sunscreen Works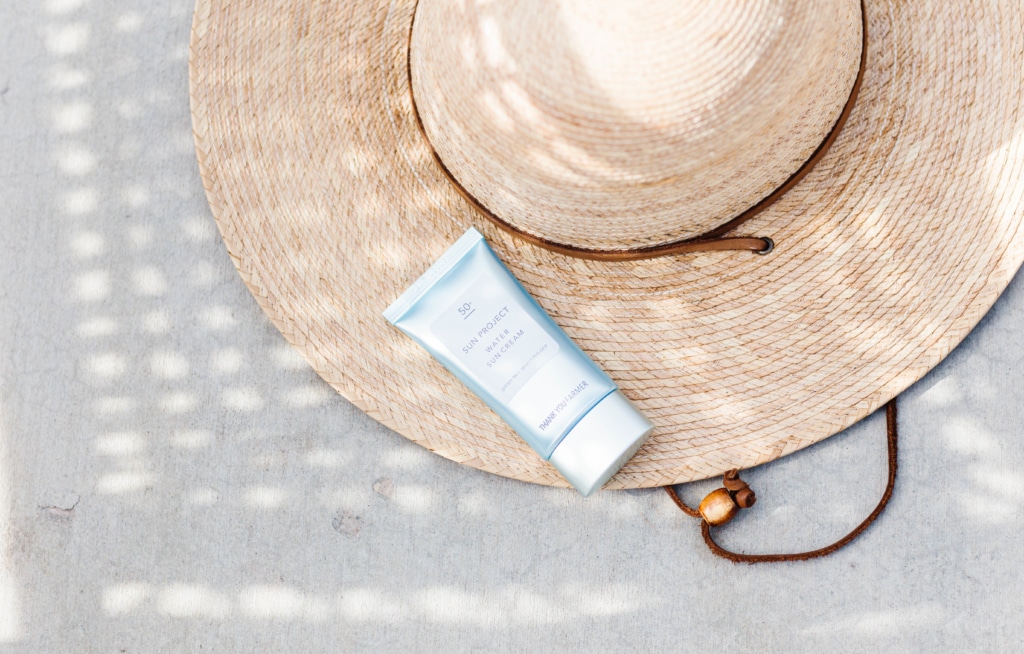 This  SPF 50+ PA*** sunscreen not only defends against UV rays, but it also has ingredients that target signs of aging. African walnut oil, aloe leaf extract, Incan omega oil, bamboo extract will also keep you hydrated and moisturized all day long.
It's patented ingredient called phyto-oligo has anti-inflammatory properties and protects the moisture barrier.
Hydrating Ingredients That Make The Difference
African Walnut Oil is known to treat wrinkles, infections and dry skin. It is full of melatonin, ellagic acid, omega 3 6 and 9.
Inca Omega Oil is from the Peruvian Amazon and it has one of the highest concentrations of polyunsaturated fatty acids out of all of the botanical oils. It also contains omegas 3, 6 and 9. Native tribes have used this as skin treatment for hundreds of years. Known to restore skin barrier, contains anti free-radicals and helps with trans epidermal water loss.
Bamboo Extract is a trending K-beauty ingredient that is known to heal and regenerate skin. It has acne-fighting properties, is rich in anti-oxidants such as amino acids and flavonoids that shield your skin from UV rays.
Phyto-oligo contains hormones, enzymes, minerals, salicylic acid, saponins, sterols, amino acids and vitamins that provide strong moisturizing benefits.
Aloe Leaf Extract is one of the best known ingredients to heal the skin and calm irritation. It's also known to have skin-softening benefits which helps the overall texture of your skin.
Why I Love Sun Project's Water Sun Cream
My skin has become reactive lately so I have to be wary about what I put on my face. This sunscreen does not give me breakouts or stings. It leaves no white-cast and blends beautifully underneath my makeup. In fact, even without makeup this somehow blurs the imperfections. Something I really loved about Supergoop's, but with the hydrating benefits.
If you suffer from super oily skin, I would say try Supergoop's first. I still think it's a good one, it just moved to second place. If your skin is parched and dry, the water sun screen would probably benefit you better.